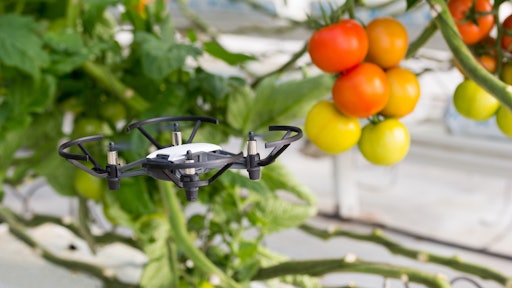 Global Food Safety Initiative (GFSI)
Food safety--a scientific discipline describing handling, preparation and storage of food in ways that prevent foodborne illness, according to FoodSafety.gov.
While that definition remained true some 20-30 years ago, the present-day outlook of the term "food safety" goes beyond just producing safe food. Today, the term "food safety" encompasses everything pertaining to protecting people, planet and product, upstream and downstream, at the same time.
Factors such as enhanced technologies, improved visibility and instilling a top-down food safety culture are just some of the ways today's food safety experts are achieving what's called Food Safety Excellence. And, the secret is making food safety actionable, measurable and consistent.
Shining the spotlight on food safety
In 2018, the United Nations General Assembly proclaimed every June 7 as World Food Safety Day (WFSD), recognizing the global burden of foodborne diseases and its impact on people who could consume contaminated food. Fast forward four years later, and the world has since experienced supply chain disruptions of many levels and degrees, including natural disasters, civil unrest, cargo theft, food fraud and the ever-present Coronavirus disease (COVID-19) pandemic.
That's why the World Health Organization (WHO) coined this year's WFSD as "Safe food now for a healthy tomorrow," calling to action for companies to prevent, detect and manage foodborne risks and sustainable development by shining a spotlight on food safety in its entirety.
"Food supply chains are global in nature, and World Food Safety Day recognizes our collective challenge to reduce food loss and make safe, nutritious foods available to all consumers by improving food safety throughout the system," says Roberta Lauretti-Bernhard, principal and director of programs for Food Enterprise Solutions (FES). "U.S. and international food businesses can take advantage of this increasing global awareness to explore new food sources, as well as new markets for their products."
Initiatives like WFSD bring attention to what most consumers may periodically take for granted, according to Angela Fernandez, VP, community engagement for GS1 US.
"It's a modern marvel that we have the capability to have blueberries in December or cantaloupes year-round. However, it means we're increasing the distance between the harvest point and the store shelf, exposing more of a possibility of a weak link in the supply chain," she adds. "It's so important now more than ever for supply chain partners to become more collaborative and work to understand what data needs to be collected and exchanged to ensure the safe passage of food from Point A to Point B."
And, while the pandemic may have temporarily shifted the food safety focus (think reduction in food safety audits), a lot of work still needs to be done.
"Regardless of your company's place in the supply chain, ensuring food safety is about documentation, implementation, measurement and improvement. It's a recursive process that needs to be part of a company's culture," says Rene Cardenas, VP, strategic planning for iTradeNetwork.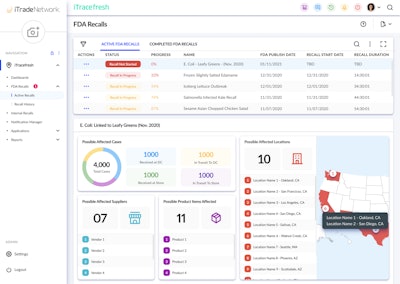 Achieving food safety excellence
For many companies, the company culture is what sets them apart from others still struggling to achieve food safety excellence. That's because a company's food safety culture refers to "the attitudes, beliefs, practices and values that determine what is happening when no one is watching," according to Safe Food Alliance.
Creating and maintaining a successful food safety culture is about safeguarding the health of both employees and consumers. It's about mitigating risk along the supply chain. And, as new and emerging supply chain disruptions erupt, it's about achieving food safety success and "creating a behavior-based food safety management system," according to Frank Yiannas, deputy commissioner for food policy and response for the Food & Drug Administration (FDA).
"Successful food businesses ensure that food safety is a core value rather than a priority. With focused effort encouraging staff involvement, organizations can secure engagement and empower their workforce to deliver a sustainable food safety culture," Craig Adams, client director, NSF International, wrote in an expert column.
The "secret sauce" to food safety excellence starts with a food safety culture, says Ceci Snyder, marketing director for FoodChain ID.
"Food safety culture starts with management's actions and words. Leaders should reward positive behaviors, maintain clear communication, and empower employees to proactively participate in food safety operations," adds Snyder.
Smarter food safety is also about empowering the frontline worker with technology that removes red tape and enables workers to get things right, adds Bob Butler, GM, Americas SafetyCulture.
"Look at developing an early warning system with simpler, more effective and modern approaches and processes. Prevention is always better than cure and companies should focus on utilizing easily integrated technology, from templates to sensors, to create a 360-degree view of their operations."
What's more is, FDA's move to promote a more digitally-enabled and traceable food supply chain will act as a catalyst to sustain food safety in the supply chain.
"Create a culture that celebrates food safety and recognizes that it must be the No. 1 priority for any food company," says Thomas Hayes, food and nutrition analyst for Lux Research.
Any decrease in workforce capacity caused by staff illness should be cause for concern, says Snyder.
"Because of social distancing and 'bubble'-based work team segregation, there is a need for on-demand training. And, many organizations are trying to respond to regulatory changes without adding specialized staff," Snyder says.
To automate food safety workforce training, FoodChain ID introduced FoodChain ID Academy, a portal for e-learning and virtual, live food safety classes.
"We see the future of training as on-demand based on employee schedules," says Snyder. "Our first courses cover basic courses on food safety, such as SQF fundamentals, internal auditing, FSMA preventive controls and gluten-free production. The 'secret sauce' to food safety excellence starts with a food safety culture. Food safety culture starts with management's actions and words. Leaders should reward positive behaviors, maintain clear communication and empower employees to proactively participate in food safety operations."
FoodChain ID also introduced TrakCert, an audit and certification online portal that allows for efficient workflow and communication with customers.
"We believe food companies need to consider food safety in a holistic strategy," Snyder adds. "For example, certification might be mandatory to sell their product, but food safety covers more than the yearly audit. The future of food safety includes supply chain risk assessment of ingredients and suppliers, planning for ongoing staff training and anticipating regulatory compliance, as opposed to reacting to issues."
Advancing a company's food safety culture also requires the right education and engagement from young professionals in the industry.
That's why FES will be launching the Food Safety Mobile Learning App competition, which targets young entrepreneurs in Senegal.
"Educating and engaging youth in creating solutions to food safety challenges, or better yet, empowering young entrepreneurs to lead the charge, are essential for the future of food safety," says Lauretti-Bernhard. "Our food safety experts have a saying, 'the three most important food safety investments for companies are training, training and training.' One of our strategies is to work with companies to show how proper training can benefit their bottom line and also where to access it. Well-trained staff and business owners along with well-defined and implemented SOPs should be second nature and part of their business plans."
Through its USAID Feed the Future Business Drivers for Food Safety project (BD4FS), FES is working to connect food businesses with technologies, training and investors, so they can implement food safety practices such as loans for off-grid cold storage systems that are appropriate for their region.
Furthermore, one of the biggest food safety challenge in all supply chains is capability building, says Erica Sheward, director of Global Food Safety Initiative (GFSI).
"Training needs to be considered a lifelong process [and] should be embedded in people's careers and roles as the world constantly changes," she adds. "Food safety training is often seen as a 'one off,' when it needs to be regarded as a continually evolving process."
As a result, GFSI partnered with Codex Alimentarius, the body responsible for developing and implementing the joint WHO/FAO food standards program to communicate that food safety is everyone's business.
"Too often, food safety is only high on the agenda when there is a food crisis, and this needs to change. We need each person involved in every step of the process of getting food from the field to plate to understand their responsibility," says Sheward. "In today's interconnected world, multi-stakeholder collaboration is critical. While many individual companies and organizations share the goal of improving food safety management practices, we work to enable the extensive collaboration that is so critical to safe food -- involving food retailers and manufacturers, but also upstream suppliers, the agriculture industry, governments and many others across the world."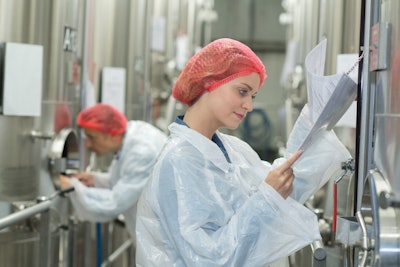 Meanwhile, GS1 US offers a Fresh Food Management Solution for those responsible for food safety in the supply chain.
"A key part of understanding effective traceability is to first understand how supply chain visibility works. The solution, which is a combination of free-to-download resources, an assessment quiz and access to GS1 US' traceability certificate course provides a number of examples and educational tools virtually," says Fernandez. "Food safety professionals working closely with their supply chain teams can align on traceability plans rooted in global standards to ensure consistent, repeatable procedures for recalls and more."
For its part, iTradeNetwork launched a Bioengineered Food Disclosure module and a new Advanced Shipping Notification (ASN) compliance solution, which allows suppliers to communicate the provenance of any commodity on a purchase order to their buyers from anywhere. iTradeNetwork is also launching a new traceability solution that will dramatically shorten the alerting and recall management cycles for fresh perishables.
"Tracking and supply chain traceability remain opportunities for the supply chain, especially in the present moment to alleviate cost pressures for buying organizations and help the industry as a whole respond more effectively to food safety events," says Rene Cardenas, VP, strategic planning for iTradeNetwork. "iTrade believes that existing alerting and recall processes for fresh perishables are too long given commodities' shelf lives and there is ample opportunity for improvement."
Comprehensive track-and-trace solutions also allow full control and transparency of a product's journey throughout the cold food chain, according to Florian Muller, global director solution development, supply chain and product assurance, DNV.
"It enables secure and continuous temperature control and regulatory compliance, while allowing the consumer to validate claims of food safety before purchasing and validate authenticity or characteristics like environmental footprint, provenance or sustainable sourcing," Muller adds. "Adjacent are blockchain solutions designed with complex, multinational value chains in mind. These enable the tamper-proof connection between a product and product-related claims and certifications, for example."
Automation and data exchange, the Internet of Things (IoT), blockchain, cloud computing and artificial intelligence also play a significant role in the future of food safety.
"Predictive data analytics and models for exposure and intake assessments, microbial growth and stability can help address food safety issues," says Harini Venkataraman, food and nutrition analyst for Lux Research. "In the post-COVID era, there will be heightened interest in food safety applications, given the pressing need to mitigate the risk associated with foodborne pathogens. This will provide a significant opportunity to improve food pathogen detection and pave the way for wider adoption of next-generation sequencing methods in food safety. We [also] foresee a greater emphasis on the use of traceability tools to manage safety (and quality) throughout the supply chain."
Temperature-controlled sensors are also ways to help companies monitor food temperatures and track food storage conditions.
"Manual routine cold room checks don't deliver the immediacy required when monitoring and maintaining temperature levels. Minute fluctuations can have outsize implications within the cold food chain. Instead of physical monitoring of environmental conditions and manually inputting results in a physical or digital form, companies can use sensors to contactlessly monitor conditions in real-time. The technology also allows for the right people to be alerted when things go out of range and respond instantly," says Butler. "Traceable workflows allow this data to become even more powerful. By syncing sensor data to a digital operations platform like iAuditor, teams are provided with greater visibility and the power to spring into action to improve safety or mitigate loss."
High-pressure processing (HPP) is another method to better improve food safety.
"High-pressure processing (HPP) is a technology [that] helps cold food processors sustain a safe food supply chain. It guarantees spoilage and pathogens inactivation. With HPP, refrigerated foods are minimally processed. They keep their freshness, nutritional quality and flavor," says Carole Tonello Samson, commercial and applications director for Hiperbaric.
And, while the experiences of the past year have proven that even an advanced supply chain can be substantially disrupted, "there is definitely space for brands and logistics companies to improve the reliability of foods that arrive both safe and fresh," says Tom Woodward, chief commercial officer for Universal Pure. "Food safety is not an option. It is core to a healthy and prosperous society. Safe food is something everyone deserves."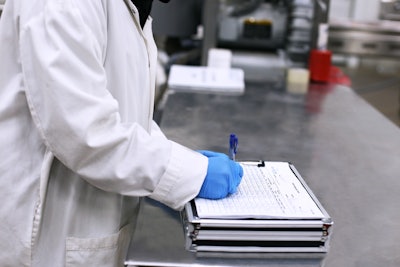 The COVID-19 vaccine's place in the cold food chain
When the COVID-19 vaccine began rolling out for distribution earlier this year, it presented an opportunity for the cold food chain to become a part of the pharmaceutical landscape. That's because many companies in the cold food space maintain the infrastructure needed to store and distribute the temperature-sensitive vaccine.
But, while large grocery chains, for example, who are storing and distributing the vaccine via their in-store pharmacies present little to no risk to food safety, the risk for companies in emerging economies to enter the pharma side of the supply chain is high, says Lauretti-Bernhard.
"They may not have proper storage areas, temperature control and trained staff to safely store and handle the vaccine, and for these same reasons, companies in emerging economies may not be able to ensure that vaccine storage does not introduce food safety issues," she adds. "There are many investors looking to invest in critical infrastructure, such as cold supply chain logistics, so now is the time for related food companies to look for opportunities, particularly in Africa, the up-and-coming global food basket."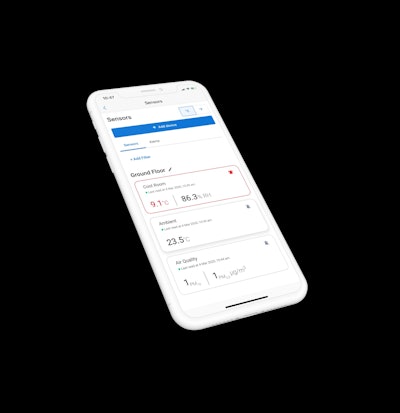 Food safety for the future
Regardless of what disruptions today's supply chains face, people need to eat and they need to eat safe, quality food. Therefore, the cold food supply chain is required to not only uphold high standards in food safety, but continue to build and sustain that food safety culture necessary to achieve food safety excellence.
"We won't make dramatic improvements in improving food safety and reducing foodborne disease until we get much better at influencing and changing human behavior. This happens when you work on creating a safety culture from the ground up, and driving cultural change looks different in today's distributed workforce," says Butler. "Put in place ongoing training with microlearning platforms to engage and empower your workforce from a distance. Remove the red tape from safety operations and enable them with intuitive, easy-to-use technology like self-serve sensors and digitized checklists."
"The top-down safety compliance model is broken — it's become clear that it's the people on the frontline of every industry who have the visibility to build a safety culture from the ground up. Give teams the tools to raise visibility and communicate more fluidly so they're agile and ever-ready to react," he adds.
In a world laden with natural disasters, civil unrest, food fraud and global pandemic, food safety excellence must remain a top priority, all day, every day. Enhanced technologies, improved visibility and instilling a top-down food safety culture will help companies forge ahead and maintain safe food production and distribution despite today's unsafe landscape.