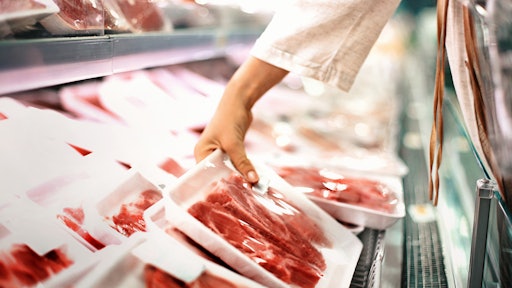 Getty Images
For most food retail companies, food safety and loss prevention are not connected within their organizational hierarchy. Food safety typically reports to the risk or compliance department, while loss prevention programs are run by operations, legal or HR teams. They are separated because their key metrics and objectives appear to conflict. On the food safety side, the goal is to deliver the safest, highest-quality products possible. It incentivizes overcautious decisions, which sometimes lead to the unnecessary waste of thousands of pounds of food. On the loss prevention side, the main objective is to identify any loss of margin as part of the larger total retail loss programs. Loss prevention professionals need solutions that help them make informed decisions to save money and reduce waste.
Management fears that if food safety and loss prevention operate within the same department, either profitability or safety will become the priority and in turn detriment the other due to a loss of focus. However, with the right Internet of Things (IoT) solutions in place, there is an opportunity to shift the functions of food safety and loss prevention (and even quality and facilities) into greater collaboration through common objectives and an understanding of the underlying synergies.
Total retail loss
To discover the possibilities around greater collaboration between food safety and loss prevention, it's helpful to understand the concept of total retail loss. A RILA report details it as "events and outcomes that negatively impact retail profitability and make no positive, identifiable and intrinsic contribution to generating income."
Before the concept of total retail loss, loss prevention professionals viewed shrinkage through the lens of fraud—individuals and vendors stealing products from stores. The concept of total retail loss takes a more holistic perspective, looking at total loss of margin instead of only fraud. From this perspective, non-malicious causes of loss like spoilage, damage and waste are included—all of which are considerations that a lack of food safety can cause.
Reducing waste through digital transformation of food safety
A digital food safety program or IoT sensing and monitoring program are kindred to a loss prevention strategy because they provide early warning systems and prescriptive workflows that allow frontline employees to intervene before product is lost. Sensors generate critical measurements from the physical world and digitalize it so it can be processed in the digital world. The spectrum of what can be sensed is broad—pressure, CO2, oxygen, movement, volume, on-shelf availability, temperature, humidity, traffic, etc.
What do you do with all this telemetry data? The idea is to collect all these data points and then use them to generate tangible value within the retail business context. Combined with prescriptive analytics, IoT can identify what needs to be done and provide guidance to people in the physical world for what they need to do in order to optimize the outcome.
When you have visibility into the environmental status of your physical assets—walk-in freezers, refrigerators, promotional coolers, etc.—and automated corrective actions, you waste less electricity, time, and product when excursions occur. Digitalizing food safety operations promotes positive outcomes for loss prevention programs through reduced waste and loss.
Maximizing operational efficiency of facilities
With the insights and guidance generated from telemetry data, facility operators are equipped to enhance their operational efficiency. Minimization of labor and improved retention are the natural results of eliminating manual measurement checking. Preventative maintenance is improved because facilities staff are notified of when equipment will break before it breaks.
IoT platforms can also connect with third-party energy management services and building management systems to give operators integrated visibility and alert control of their facilities. Connected facilities empower leaders to make more informed decisions and allocate maintenance resources in a more efficient manner.
Quality control and brand protection
Effective quality control goes beyond food safety, taking into consideration how products taste and how they are presented to the consumer. No consumer will pick up a brown banana or an ice cream box with frost on the outside, even if consuming the product is perfectly safe. For example, if ice cream defrosts and re-frosts, the container may look perfectly good from the outside and the product is safe to eat, but inside it is crystallized, which will cause the consumer to have a low-quality experience.
Integrated IoT contributes to quality control and brand protection through continuous monitoring—from production, warehousing, transportation, through the shelf life of the product. From a brand protection perspective, this continuous sensing and prescriptive action protects the product brand as well as the retail brand, preserving sales of that product.
There are unseen operational efficiencies for the functions of food safety, quality control, facilities management and loss prevention. Internal politics and blind spots can be overcome when operators recognize common objectives and invest in the technologies that will help them achieve their mutual goals. With a total retail loss perspective, loss prevention can support the programs of other operational functions and recognize that a win for food safety, quality control or facilities means increased profits in the long run.