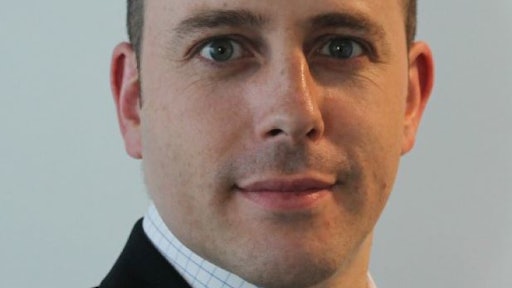 Creating a food safety culture is sometimes overlooked in favor of a short-term, standards led approach. Short-term targets are generally considered as easier to measure and achieve, but effectively understanding culture within an organization can instill long lasting rewards that drive standards, challenge the norm and result in an embedded philosophy of positive behaviors and attitudes.
Recent high-profile food safety-related cases have resulted in food businesses across the globe reviewing their approach to food safety management and recognizing that the key to success is to evolve food safety management systems to focus on workforce behavior and cultural change. Increasingly, organizations are moving beyond viewing compliance as the goal and are adopting strategies where worker interaction and empowerment aims to underpin success.
Safety as a core value
Motivations for wanting to change and improve standards vary across organizations, but whatever your organization's goals, focus attention on what is required through encouragement of teams. A "little and often" approach in this area, demonstrating why food safety matters, why workers should be motivated to get behind it, and why it should influence their actions at work should also be considered.
Successful food businesses ensure that food safety is a core value rather than a priority. Well defined policies will set the aims of objectives of the organization and assist in developing control over hazards and risks to food safety.
Engaging colleagues is crucial to fully identifying the problems that you may face within your organization, effectively correcting the deficiencies highlighted and formulating new solutions to challenges experienced. It is frequently reported that initiatives developed in isolation and without consultation with key stakeholders result in limited long-term success. Therefore, getting your team onboard and making the workers part of the solution is likely to sustain the implemented systems and procedures in the long term, creating a legacy of good practice.
Forums where food safety matters are routinely discussed, with the right blend of personnel in attendance, are encouraged. Too many technical representatives within a group may result in a skewed approach leading to impractical approaches that are set for failure. Equally, a meeting consisting entirely of operational staff may overlook or disregard key risk considerations.
Effective communication of agreed-upon solutions, ensuring that they are fully understood and translated into practice, is fundamental to achieving the desired effect.
Studies undertaken by NSF International have revealed that social influences can also present a major risk to development of a robust food safety culture. These studies asked questions relating to food safety knowledge, along with levels of confidence in that food safety knowledge. The results revealed that there was a group of people that were confidently wrong and that they were adversely influencing those who were correct in their responses, but lacked confidence in their own knowledge.
Identify team leaders
Providing the skills that enable confident expression of the correct knowledge is core to ensuring that those who have the understanding can communicate the good behaviors to those who need to develop. Identify the members of your team who are the leaders and those who are putting the business at risk.
Empowering staff to make conscious decisions and repeat their successful actions is paramount. When things go well, staff should be encouraged to practice these behaviors routinely. Equally, good practices can be rewarded through positive publicity and promotion of champions.
Conversely, things do, and will, go wrong. The manner of the response to such situations is key to ensuring continued trust and provoking a positive long-term response. A disciplined and rational approach to a mistake and the ability to learn from the experience will highlight the maturity of the organization and its culture. Transparent procedures with well-defined consequences should be in place for dealing with those who do not comply, as there would be within other business functions, i.e., financial or human resources. Ensure that maintenance of food safety standards get the same importance as other areas.
Making it happen
The extent you go to develop positive food safety cultures depends on many variable factors. However, with focused effort encouraging staff involvement, organizations can secure engagement and empower their workforce to deliver a sustainable food safety culture.