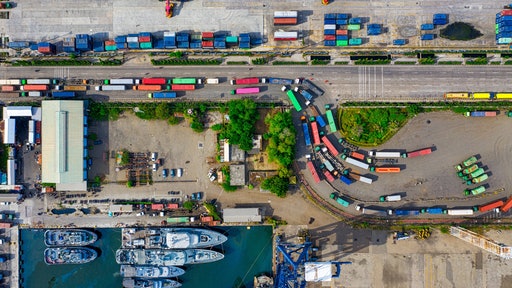 Getty Images
Kaleris merged the PINC, ShipXpress and RailcarRx businesses, which Kaleris recently acquired, to create one uniform brand that provides supply chain management software.
"We are excited about Kaleris and the combined capabilities we are bringing together for our customers," says Kirk Knauff, CEO of Kaleris. "We know every move matters to our customers and they count on us for mission-critical solutions. We look forward to continuing to help provide increased productivity, control, optimization and innovation as inventory is moved throughout the supply chain."
From Kaleris:
Kaleris'

cloud-based supply chain execution platform focuses on mission-critical workflow to control and optimize the movement of goods throughout the supply chain.

The PINC yard management system is cloud-based and scalable to any size yard, terminal or distribution center, and supports data integrations from multiple Internet of Things (IoT), sensor and device sources to provide real-time tracking and visibility for high-volume locations.

ShipXpress provides cloud-based rail and truck transportation management solutions that enable industrial shippers and carriers to efficiently operate and collaborate with their supply chain partners.
RailcarRx provides comprehensive, cloud-based solutions for railcar repair shop management, railcar repair billing and analytic solutions.