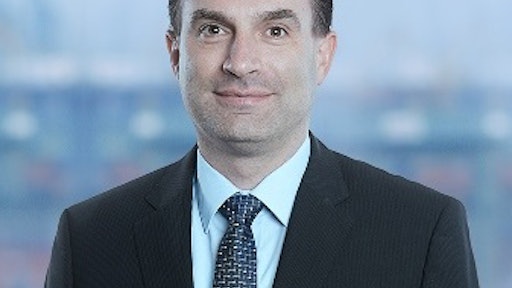 There is to be change at the helm of Maersk Line's intra-Asia and feeder arm MCC Transport.
Current Maersk Line Southeast Asia managing director Bo Wegener will take over from Tim Wickmann, who is leaving MCC Transport after nine years as CEO, and some 27 years working for AP Moller Maersk as whole.
Wegener will take over as ceo of MCC on 1 August with Wickman leaving to pursue opportunities outside the Danish shipping group.
"I am very proud of what I have achieved in my 27 years with the AP Moller Maersk Group, in particular the success of MCC during my recent nine years as ceo and I now look forward to trying something new in life," Wickmann said.
"I am confident that Bo together with the talented MCC team will continue the successful path we are on and I look forward to following MCC's progress in the future."
Robbert van Trooijen, Maersk Line's Asia-Pacific ceo praised the outgoing ceo and said: "Tim has been the driving force behind MCC's unparalleled success, and under his leadership MCC has grown into the successful company it is today. We thank him for his great contributions to the A.P.Moller Maersk Group and wish him every success in his career ahead.
"The appointment of Bo Wegener as MCC's new CEO makes me confident that MCC is in an exceptionally talented pair of hands," he added.
Rupesh Jain, currently Maersk Line's South Korea country manager, will take up the role as Maersk Line's Southeast Asia managing director.
More information on the transition can be found HERE.