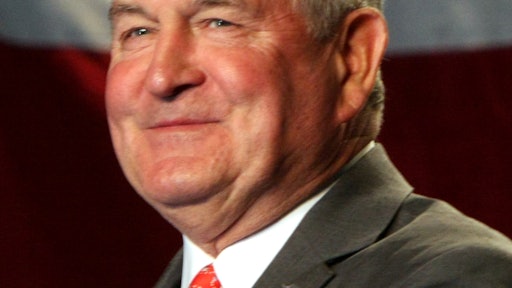 Former Georgia Gov. Sonny Perdue (R) moved a step closer toward becoming President Trump's Secretary of Agriculture.
The Senate Agriculture Committee approved Perdue to helm the agency, sending his nomination to the Senate floor as Trump inches closer toward filling out his Cabinet.
Perdue's confirmation hearing last week was a relatively friendly affair, with the nominee vowing to expand global trade for the nation's agriculture producers and promising to protect the already trim spending levels.
Perdue said he intends to be the chief salesman for U.S. products around the world and be closely involved in negotiating future trade deals alongside the U.S. trade representative and the Commerce Department.
Find more information on the nomination and Perdue's background HERE.