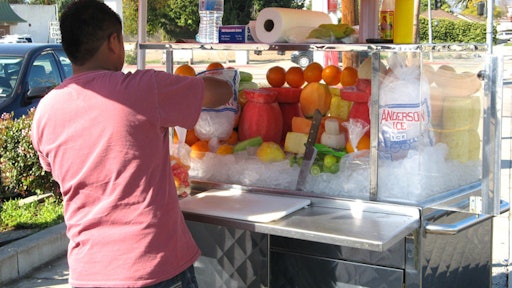 The Los Angeles City Council approved the legalization of street food within city limits. The vote passed at 11-4 in front of a crowd. Advocates of street food reminded everyone that there's still work to be done, however.
The City Council vote was to establish a pathway forward for legislation and has to work out framework issues. Concerns surrounded the idea of a business veto that brick and mortar businesses would have the ability to say no to sidewalk within their immediate area. Seven protestors from the LA Street Vendor Campaign were arrested in front of City Hall last month while campaigning against the measure. The business veto was ultimately approved and voted on. Councilmembers have 60 days to create a draft ordinance for the legalization of street food.
Business owners and street food vendors will work out a compromise of when and where they can all operate together.
To read the full original article, please click here.