nobeastsofierce
A new report from SpendEdge alludes to a growth in bargaining power for food enzyme suppliers, as the market is predicted to grow with a CAGR of 5.29% from 2020 to 2024. The market sees significant changes, likely due to COVID-19, as food processors look for more ways to keep food safe and serve consumers.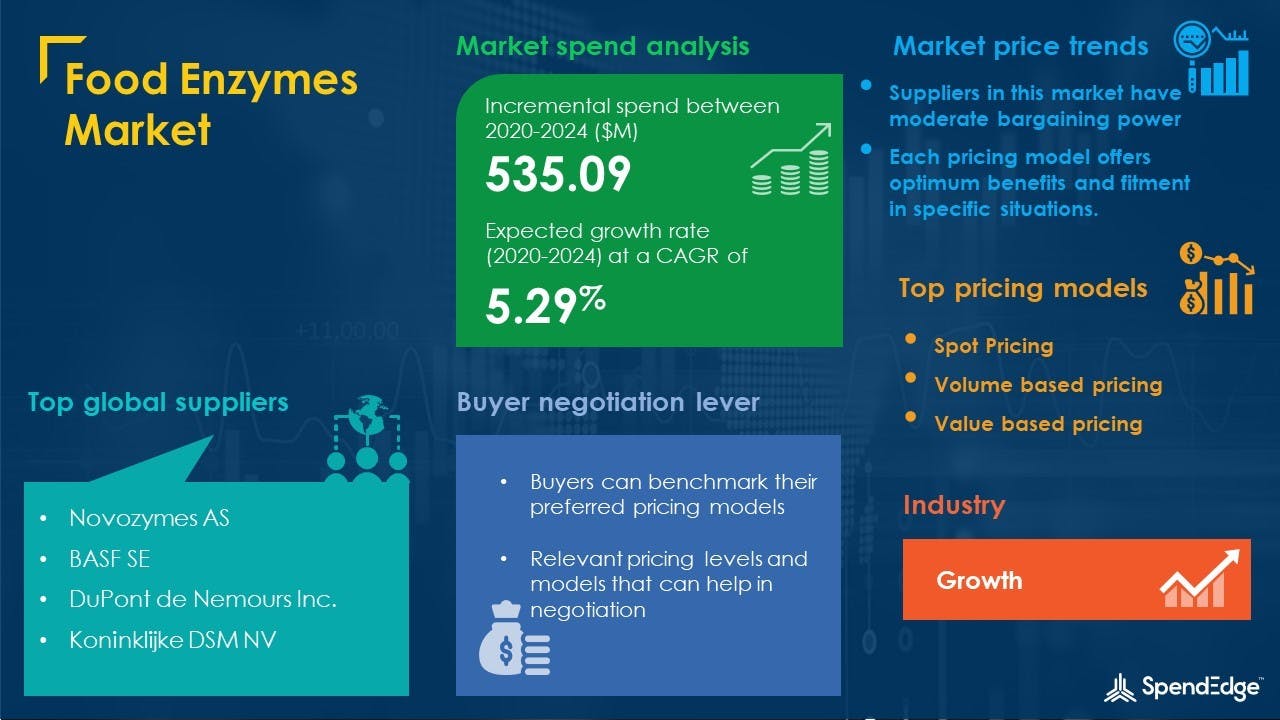 SpendEdge
Per Businessnewswire: 
The Food Enzymes market will register an incremental spend of USD 535.09 million, growing at a CAGR of 5.29% from 2020-2024
On the supply side, North America, South America, Europe, Middle East and Africa, and APAC will have the maximum influence owing to the supplier base.