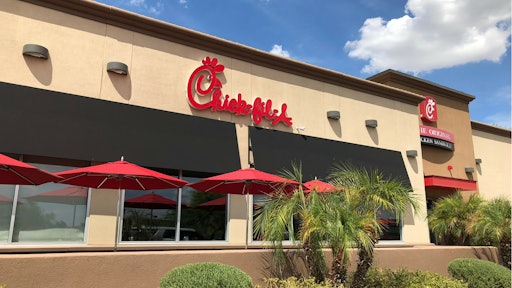 Pexels
Just eight days after Chick-fil-A opened its first UK location, Oracle shopping mall announced that it will not renew the restaurant's six-month lease in Reading after protesters demanded boycotts of the restaurant because of its owner stance on LGBTQ+ issues.
According to The Guardian, Chick-fil-A has 2,400 outlets in the U.S. and has reportedly made donations or organizations that oppose same-sex relationships and marriage equality. Reading Pride organized protests outside the Reading location, saying that the chain's "ethos and moral stance goes completely against our values, and that of the UK as we are a progressive country that has legalized same-sex marriage for some years and continues to strive towards equality."
"We always look to introduce new concepts for our customers, however, we have decided on this occasion that the right thing to do is to only allow Chick-fil-A to trade with us for the initial six-month pilot period, and not to extend the lease any further," Oracle shopping mall said in a statement.