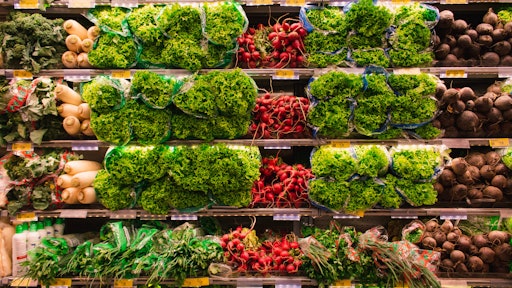 Pexels
Dematic has made its micro-fulfillment solution commercially available. The solution is designed to help retailers across industries address increased consumer demand for rapid online order fulfillment in a small footprint. It empowers customers with high throughput requirements to maximize space and achieve profitability with e-commerce ordering, advancing their omni-channel distribution strategy to give customers what they want when they choose one-hour fulfillment.
The
Dematic

Micro-Fulfillment Difference

Integrating the power of intelligent automation and human expertise, the Dematic Micro-Fulfillment solution is a combination of automated technology and proprietary Dematic iQ software. The software specifically enables customers to retain control of their data while providing seamless integration with other inventory management, warehouse and ERP systems so that all stores, distribution centers and corporate offices are networked on the same platform.

With the ability to build and install in 12 weeks, the solution can be implemented close to the end consumer and is configured to fit into footprints as small as 10,000 square feet. This enables retailers to better utilize and maximize space.

Additional features that differentiate the Dematic Micro-Fulfillment solution from existing offerings include:
Cold zone environment capabilities with ambient, chilled and frozen temperature zones
A global footprint that enables implementation at scale, making it possible for customers to install multiple micro-fulfillment solutions at once, at locations worldwide
Unmatched 24x7x365 customer service with local operations in over 25 countries, supporting scale at speed
"Dematic has been leading intralogistics innovation and invention for 200 years. We've helped automate some of the world's biggest distribution centers, and now we have a creative solution that truly optimizes the smaller footprints found in the backs of retail stores — our expertise in automation and our scale gives us a real advantage. The global effort to bring a Dematic Micro-Fulfillment solution to life in less than six months is proof of that," says Hasan Dandashly, CEO, Dematic. "Micro-fulfillment is a demonstration of our mission to power the future of commerce, and we aim to set a new standard for order fulfillment, together with our customers."
Leading U.S. Grocer Inks Deal for Immediate Installation
Grocery chain Meijer has already begun installing the solution.
"We're driven to make shopping at Meijer easy and convenient, so micro-fulfilment is another way our company is leaning into the future of retail," says Sid Handa, Director of Strategic Supply Chain Initiatives for Meijer. "This micro-fulfillment technology will allow us to maximize space in our stores, help us expand our online shopping options and ultimately keep pace with consumer demand for personalized shopping solutions that puts their shopping preferences first."
Dematic's highly configurable system can accommodate the Stock Keeping Unit (SKU) capacity and order volume required by today's grocers and wholesalers, but it also has application for auto parts, consumer electronics, sporting goods, apparel, industrial supplies and department stores that are re-purposing retail store space.
The Dematic Micro-Fulfillment solution will address supply chain and distribution challenges now inherent to grocers as well as retailers of all sizes and across markets. This includes:
Anchoring online and in-store fulfillment from the back of a retail store — creating a true backroom — or from nearby urban fulfillment centers and dark stores, all in much closer proximity to consumers than remote distribution centers.
Optimizing omni-channel distribution by more effectively using existing real estate for online order assembly, allowing retail consumers to pick up online orders at the closest retail store or service center, or receive it using a delivery service to their home.