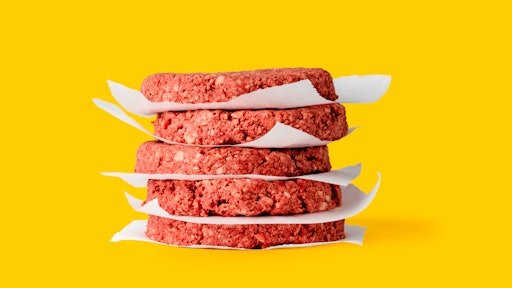 Impossible Foods
Impossible Foods suffered from a product shortage this spring, prompting several restaurants to pull the product off their menus as they anxiously awaited for the meat alternatives.
In order to ensure that the shortage was a one-time error, the company has teamed up with major meat supplier OSI Group to help meet the demand from consumers and restaurants. The partnership comes at a time when consumers are turning more often to plant-based meats.
Reuters reports that Impossible Foods and OSI will be investing in OSI facilities to produce the patties, while multiple facilities in the Chicago area will start supplying Burger King and other customers as well.