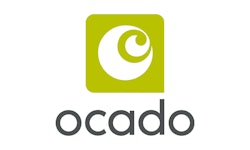 Ocado
A fire at Ocado's robotic warehouse in Andover, Hampshire, earlier this year has cost the company more than $137 million just for the fire, according to the BBC.
The company has already received money back from its insurers and expects to eventually reclaim all of the cost, but the fire in the high-tech Hampshire plant also took 2 percent off the company's sales and a $178 million half-year loss.
The company said it remains optimistic about its outlook. Ocado has reached an agreement with Marks and Spencer to give the company a home delivery service, and it looking to expand uses of its software and robotics expertise. Ocado also has signed deals with Coles of Australia and Sobeys in Canada to develop delivery facilities.
Earlier this year, Kroger and Ocado announced a plan to build an e-commerce warehouse in Groveland, Florida. The center is expected to be 375,000 square feet. In addition the the Groveland center, Kroger and Ocado have plans to build one in the Mid-Atlantic as well. Details of that location have yet to be announced.
Kroger is reportedly investing $55 million to build the "shed", as the company calls it. Overall, the chain will build 20 sheds across the country through its partnership with Ocado.