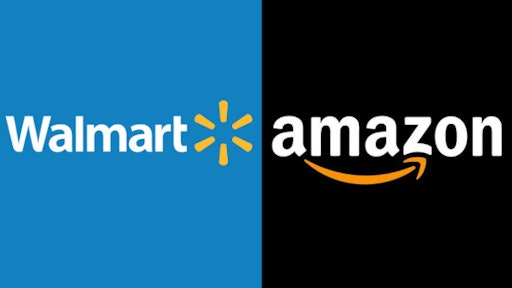 Amazon is expected to match Walmart's domestic sales within the next three years, CNBC reports.
Amazon is currently the second-largest U.S. retailer, and is believed to be the fastest growing at scale. However, Walmart is still at the top with sales, ranking $495.8 billion in annual revenue.
However, no matter how well Walmart seems to be doing, Amazon is creeping up on them quickly. The e-commerce giant boosted GMV from $141 billion in 2016 to $186 billion in 2017, CNBC reports.
Walmart has been attempting to combat Amazon's sales by ramping up its online grocery-delivery service. The retailer is planing on expanding its service to 40 percent of the country and won't charge customers a subscription fee. This is a key advantage against Amazon, who just announced that it would be raising its premium member from $99 to $119.