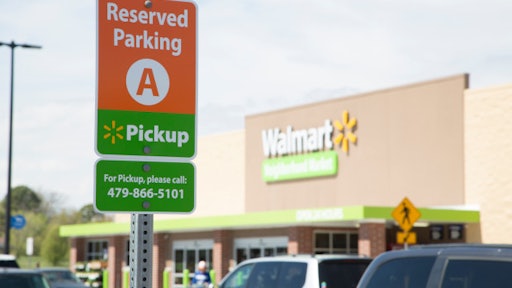 Walmart will be expanding its online grocery delivery service to more than 40 percent of U.S. households by the year end. Currently, only six markets have grocery delivery available.
The news is Walmart's latest attempt of battling with e-commerce giant Amazon. However, unlike Amazon, Walmart won't require a subscription - just a minimum order of $30.
Customers will place their orders on the Walmart app or website at checkout. They then can select if they want to pick up their groceries or have them delivered. Curbside pickup will be free while delivery has a flat rate of $9.95.
Walmart's key advantage is that its more affordable than its competitors. The prices of its groceries are the same online as they are in-store. Something different than Target, who raises their online prices.
With both grocery pickup and delivery, Walmart is able to leverage its square footage to its advantage. It can house online orders in big coolers in the back ahead of customers' arrival, and it can repurpose existing store staff to prep the online orders as they arrive.
Walmart employs over 18,000 personal shoppers and plans to add thousands more over the course of 2018 as its online grocery service expands.
To read the full original article, please click here.