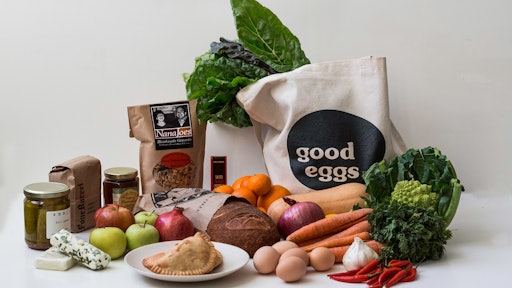 It's been a rough time to be a grocery delivery startup that focuses on organic food. Since Amazon bought Whole Foods last year and ramped up its perks for Prime members, start ups have been counting down the time before they eventually have to shut down. However, top Silicon Valley investor Bill Gurley has done the exact opposite, Recode reports.
Gurley's firm, Benchmark, led a $50 million investment in Good Eggs, an online grocer that delivers a wide range of organic and locally sourced produce, meats, meal kits and alcohol to customers in the San Francisco Bay Area, according to Recode. 
Good Eggs expects to expand its reach within the Bay Area with the new funds and hopes to expand to Southern California next year.
The company currently finds itself competing with customers at farmers markets and giant competitors like Amazon and Instacart. 
Good Egg hasn't always seemed like a company to bet on, though. Prior to Benchmark's investment, the company had raised $57 million, but nearly went bankrupt in the process. Recode reports that in 2015, the startup laid off a good portion of its staff and shut down service in three of its four markets to avoid closure. The company says that it expanded too fast before economics were sound. 
Since nearly going out of business, Good Eggs has focused on building strong unit economics by focusing on a customer base in a single metro area and operating out of a single warehouse. The company also added new product categories, such as meal kits, that don't require a subscription. The company aims to be a one-stop shop for families.
According to Recode, an average Good Eggs is somewhere around $100 and an average customer orders multiple times a week.