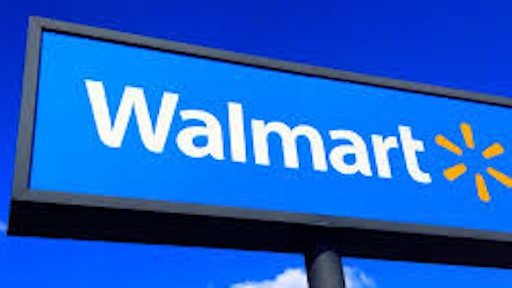 Walmart and Postmates announced a partnership to help the retailer expand its online grocery delivery option to more than 40 percent of U.S. households. Postmates will help deliver groceries in Charlotte, NC and will expand to further cities in the coming months.
"Customers are busy, they are managing jobs, soccer practice, dance lessons and social schedules; so we are on a mission to do more than keep a little extra money in their pockets," said Mark Ibbotson, executive vice president, Central Operations, Walmart U.S. "With the help of Postmates, we're making grocery shopping even easier by bringing the everyday low prices of Walmart right to the front door of customers in Charlotte with more areas to be added soon."
Groceries will be able to be delivered to customers as soon as the same day. Walmart online grocery delivery has a fee of $9.95 and a $30 minimum order, but customers can get their first ordered delivered to them using the promo code FRESHCAR.