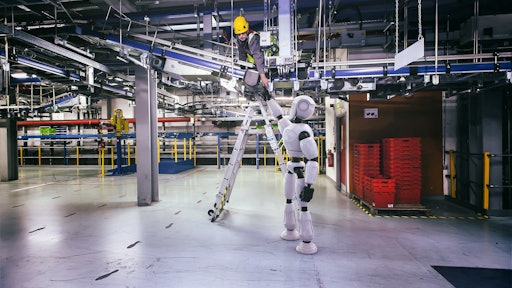 SecondHands
British online supermarket Ocado plans to test a humanoid maintenance assistant in its warehouses, in the online grocery specialist's latest move to reduce reliance on human workers.
The SecondHands robot prototype is designed to assist engineers looking after the company's handling systems. The aim is to use artificial intelligence to predict the technician's needs and hand them tools or move ladders or bolts.
Graham Deacon, robotics research team leader at Ocado, tells The Guardian the aim was to develop a robot that could help without prompting in "a fluid and natural interaction between robot and technician."
To read the full original article, please click here.