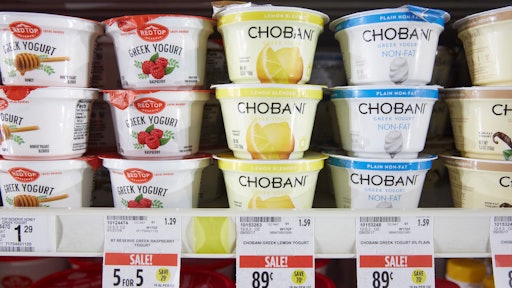 Chobani is trying to protect its place in the yogurt case. The brand sparked the Greek yogurt craze and rattled the category, leaving stalwarts Dannon and Yoplait scrambling to create their own versions. Chobani's now trying to disrupt the space again, this time with a new design, a big marketing push and a reduced-sugar line.
The new design distinguishes itself from established brands and mimics the more artistic approaches upstart brands have taken. The brand is also debuting a line of Greek yogurt that uses less fruit to cater to the growing number consumers trying to cut back on sugar.
The redesign will help Chobani expand into new foods outside of yogurt, Chobani's chief marketing and commercial officer Peter McGuinness tells CNBC, though he declined to elaborate on what those possibilities could include.
To read the full original article, please click here.