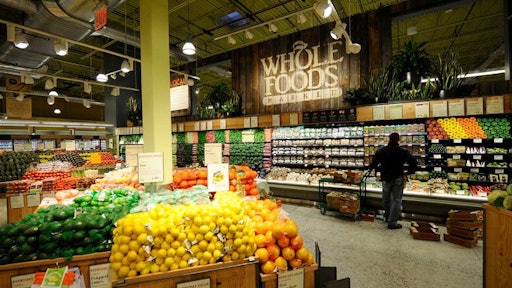 The U.S. grocery wars are heating up this holiday season. But while pricing cuts at Target and Amazon's Whole Foods are pressuring margins, grocery stocks are getting squeezed by wage pressures as well.
Earlier this month, Amazon issued its third wave of price cuts at Whole Foods since taking over control of the company in August. Target announced its own wave of price cuts in September, and both Kroger Co. and Sprouts Farmers Market blamed falling prices on lackluster earnings in their most recent quarters.
Unfortunately for grocery investors, these pricing wars are only part of the equation. Target recently announced that it has raised its minimum wage for all employees, including the 100,000 seasonal employees it hires for the holiday season, from $10 to $11 per hour. Target also said it plans to hit a $15 minimum wage for all employees by 2020. Within the last two years, Wal-Mart Stores and Costco Wholesale also raised minimum wages to $11 and $13 per hour, respectively.
To read the full original article, please click here.