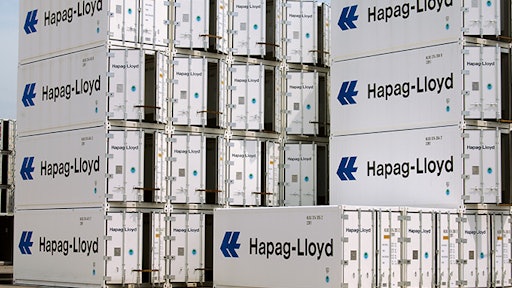 Hapag-Lloyd is expanding its container fleet through an order of 3,700 Star Cool Integrated containers from Maersk Container Industry (MCI).
As the fifth-largest container shipping company by fleet capacity, Hapag-Lloyd has made the purchase to be more sustainable, and is the first carrier to widely deploy the environmentally-friendly low Global Warming Potential (GWP) R513A refrigerant blend recently introduced by MCI.
The purchase includes an order for 1,000 Star Cool units that are chilled by the R513A refrigerant system with a GWP of less than 56 percent of the R134A refrigerant. The R513A charged Star Cool unit is addressing the environmental protection legislation for existing technology platforms introduced with, for example, the F-gas regulations in the European Union.
To read the full original article, please click here.
Companies in this article