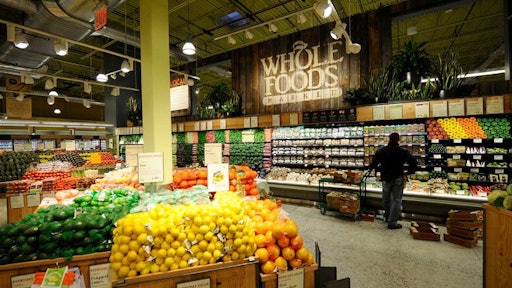 Packaged food stocks fell in early market trading Wednesday after Amazon.com announced plans to cut prices at Whole Foods during the holiday season.
Shares of Conagra were down 1 percent, shares of Kellogg Co. were down nearly 2 percent, and JM Smucker was down 0.5 percent.
Amazon said that the price discounts are just a preview of what Prime customers can expect on a regular basis when the service becomes the official rewards program of Whole Foods.
To read the full original article, please click here.