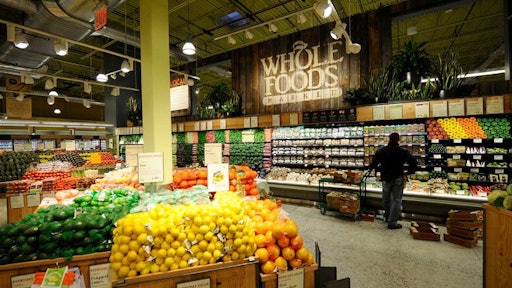 Amazon.com spent its first day as the owner of a brick-and-mortar grocery chain cutting prices at Whole Foods Market by as much as 43 percent.
At the store on East 57th Street in Manhattan, organic fuji apples were marked down to $1.99 a pound from $3.49 a pound, organic avocados went to $1.99 each from $2.79, organic rotisserie chicken fell to $9.99 each from $13.99, and the price of some bananas was slashed to 49 cents per pound from 79 cents.
The marked-down items had orange signs reading "Whole Foods + Amazon." The signs listed the old price, the new price and "More to come..."
To read the full original article, please click here.