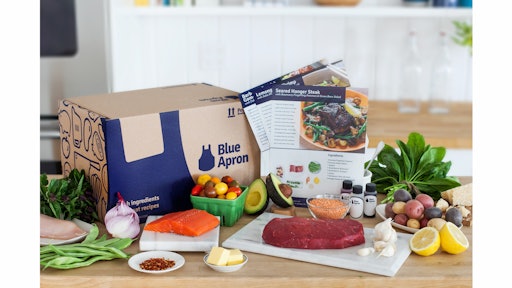 As Blue Apron approaches its next earnings report in a couple of weeks, the company said Wednesday that it is laying off 6 percent of its staff as part of "a company-wide realignment of personnel to support its strategic priorities."
Blue Apron was one of the most anticipated consumer IPOs of the year, but it's also now one of the companies that represent the major challenges consumer IPOs have faced throughout the year. Since going public, Wall Street has cut Blue Apron's stock price in half. The company is an example of a complex business that can face significant challenges acquiring and retaining customers, as well as one that faces an existential threat from Amazon.
These layoffs hit both the company's corporate offices and fulfillment centers and will add up to hundreds of jobs. Blue Apron said it had 5,393 employees on June 30, which, depending on the number of employees the company still has, will amount to more than 250 layoffs.
To read the full original article, please click here.