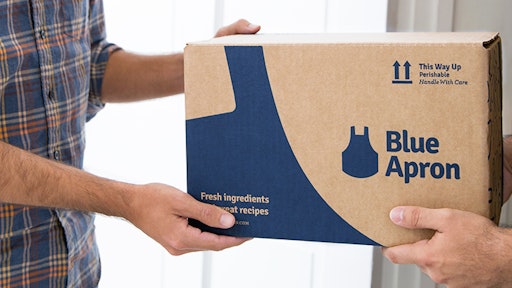 Blue Apron is reducing its workforce by 4 percent, CNBC reports. The downsizing comes as the company aims to become profitable in 2019.
In a release outline the company's strategic goals for profitability, it said that it would spend $1.6 million in the fourth quarter on severance charges and other exit costs. By cutting its workforce, the company expects to save $16 million next year.
CNBC reports that Blue Apron is also focusing on its direct-to-consumer business, aiming to increase engagement with the top 30 percent of its customers on a net revenue basis by focusing on marketing and innovation within the segment. The company wants to expand its reach through brand partnerships as well. Blue Apron currently has a deal with Jet.com to make same-day delivery or next-day deliveries in New York City.