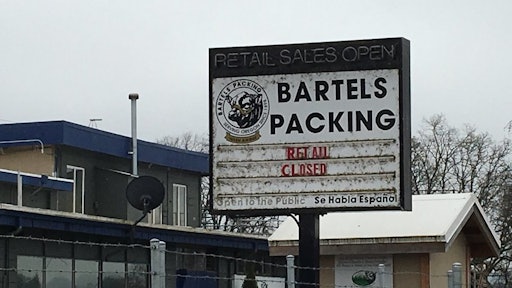 Falling sales, accumulating inventory and the loss of a major customer have caused Bartels Packing to close two facilities and lay off 142 workers effective immediately.
Bartels' history can trace back to 19th century where ancestors owned a slaughterhouse. Back in 2016, the company was briefly suspended for inhumane slaughtering practices.
Chief executive Chris Bartels wrote a note to its employees explaining the sudden closure. In the note, he explained that the company wasn't able to secure a qualified buyer. Bartels was unable to give employees an advance warning about their jobs in fear it might jeopardize efforts to find new business opportunities or financing.
To read the full original article, please click here.