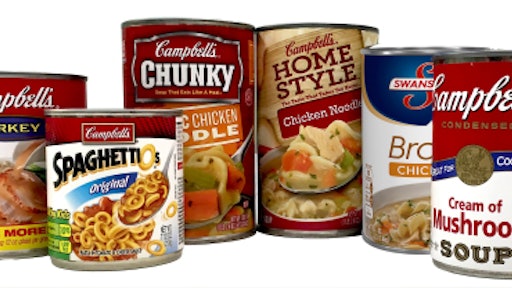 Executives of the nation's largest, multi-billion dollar food and beverage makers—an industry collectively known as Big Food— struggled to hide their concerns during the annual Consumer Analyst Group of New York conference last week.
"Today's environment is one of the most volatile and uncertain that I've seen in my 35 years in the industry," said Mondelez CEO Irene Rosenfeld. General Mills CEO Ken Powell said that while "weakening food industry sales trends and heightened competitive pressures have not helped us, at the end of the day, it is our job to deliver results and this year we haven't gotten that job done." And Campbell Soup CEO Denise Morrison called out the unpredictability of the Brexit and U.S. presidential votes, saying it is "difficult to get your footing in the present."
Big Food makers have faced tough growth prospects with many legacy brands reporting stalled sales growth in mature markets and consumers tilting toward healthier fare. Savvy startups are winning market share, shelf space and consumer's hearts—and they've also raised billions from venture capital investors.
And it isn't always easy for these Big Food manufacturers to undergo a makeover. Take the example of Campbell Soup. The company's "fresh" division continues to post declining sales due to weakness for fresh carrots, Bolthouse Farms refrigerated beverages and Garden Fresh Gourmet.
To read the full original article, please click here.