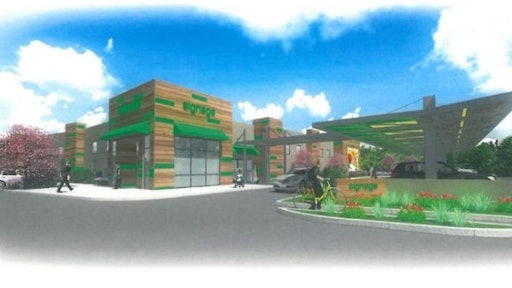 Amazon is in the headlines again, as buzz from industry insiders intensified yesterday with reports surfacing that the retailer has serious plans for a larger role in the grocery business, according to the Washington Post.
Rumors have been brewing for about a year now that e-commerce titan Amazon.com wants to open grocery-centric brick-and-mortar locations. In Seattle and Sunnyvale, Calif., there have been reports that outposts are in the works allowing shoppers to drive up and retrieve grocery orders they place online. On Tuesday, the buzz grew louder when the Wall Street Journal reported many such locations are in the works, and they will not only include curbside pickup, but also walk-in convenience stores where you can purchase perishables.
The reports suggest Amazon wants to be a more serious player in the grocery business, and to achieve that, it believes it can't rely on e-commerce alone. And that potentially sets up a kind of retailing showdown we haven't quite seen before.
For so long, we've been watching traditional brick-and-mortar retailers try to notch a win on the digital playing field that is Amazon's home turf. Now, it appears we're poised to watch the online shopping pioneer try to march into an arena where the likes of Walmart, Kroger and Giant have distinct advantages.
To read more, click here.