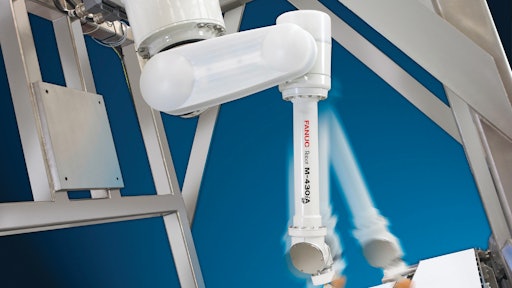 In a recently-released 2016 survey by the Materials Handling Institute (MHI) and Deloitte, 51 percent of respondents said robotics and automation are a source of either disruption or competitive advantage, up from 39 percent last year. Out of the 900 supply-chain professionals surveyed, more singled out those fields than technologies in wider use today, such as inventory or network management tools, cloud computing, and sensors.
The report comes as automation technologies are transforming supply chains from assembly lines in China to distribution centers in the United States, adding pressure for traditional industries to work faster at lower costs, according to The Wall Street Journal.
Amazon.com Inc., for example, designs new fulfillment centers with robotics incorporated in the design. That helps the company save on fulfillment cost and time as rivals such as Walmart and Target Corp. are struggling to retro-fit their existing distribution centers.
About 35 percent of respondents said they'd already adopted robotics into their supply chains, and that is set to grow to 74 percent in the next six to 10 years, the report said.
The survey also found that a majority of respondents now plan to spend more than $1 million on emerging technologies in the next two years, with 12 percent saying they will spend more than $10 million and 3 percent expecting to spend more than $100 million.
To read more, click here.
Editors Insight: Robots — machines that resemble humans and perform tasks on demand – remain rare in food and beverage facilities in the United States, but this is changing as the cost begins to decline and the demand grows for goods-to-person picking in warehouses. Omni-channel fulfillment, driven largely by ecommerce, builds the need for goods-to-person picking.
"Collaborative" robots that can work safely in the same environment as humans create more opportunities to utilize time-saving and safety-enhancing robots. These solutions include truck loading, unloading and mixed-case depalletizing.
An article in the August 2015 Food Logistics explores the opportunities robots provide the f&b industry. The article addresses the distinction in the definitions of "robots" and "automation." 4-20-16 By Elliot Maras