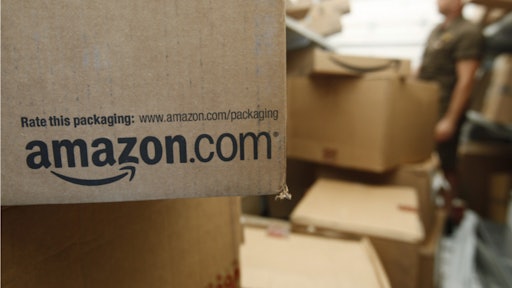 Amazon Fulfillment Services signed an agreement with Air Transport Services Group (ATSG) Wednesday to lease 20 Boeing 767 aircraft. reported The International Business Times. The planes will be used "to operate an air cargo network to serve Amazon customers in the United States," according to an ATSG statement,
Leases for the 20 Boeing planes will be for a duration of five to seven years while the separate agreement for operation of the aircraft will be for five years.
Dave Clark, Amazon's senior vice president of worldwide operations and customer service, said in the statement: "We're excited to supplement our existing delivery network with a great new provider, ATSG, by adding 20 planes to ensure air cargo capacity to support one and two-day delivery for customers."
ATSG had been running trials of a fully customized air cargo network for Amazon since last summer.
Amazon could cut its soaring shipping costs if it relies less on external delivery services, such as UPS, FedEx or the U.S. Postal Service.
To read more, click here.
Editors Insight: Amazon continues to grab momentum in logistics. According to The Wall Street Journal, Amazon gave its in-house logistics network extra priority after some customers got their Christmas orders late. The ecommerce giant doesn't think the standard couriers are up to its standards. The Wall Street Journal also notes that the investment in air freight gives the company added leverage with existing couriers.
Food Logistics previously noted that Amazon has big plans in the commercial 3PL business. It looks like its 3PL capabilities will include all transportation modes. The expansion into air freight does not signal any less interest in ground transport; Amazon is testing freelance independent drivers for deliveries.

The air freight will focus on strengthening Amazon's $99 Prime service.
Amazon may not succeed in all of its ventures. But the company's initiatives will impact supply chain logistics as other plays take note of them. 3-10-16 By Elliot Maras