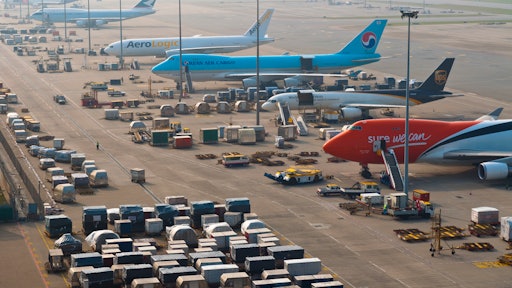 The world's top cargo airport Hong Kong International Airport (HKIA) added to its lead, with a 3.2 percent increase, compared to 2015, to 4.52 million tons in 2016. Over the year, HKIA also handled 411,530 flight movements, representing a yearly rise of 1.4 percent.
In the month of December 2016, cargo throughput climbed 11.3 percent over the same period in the previous year to 435,000 tons.
The growth in December cargo throughput was driven by transshipments and exports, which registered 15 percent and 12 percent year-over-year growth, respectively. Traffic also saw the largest y-o-y increase to and from Southeast Asia, North America and Europe over the month of December.
For additional information about HKIA, visit the original article here.