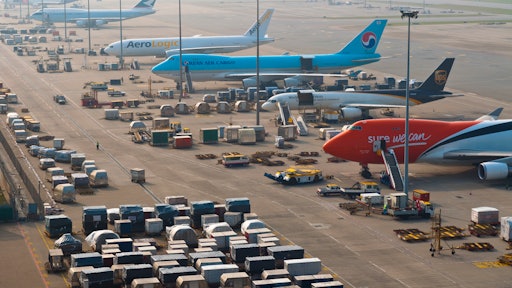 The air cargo industry saw its best quarter for air cargo since 2010 in the final three months of 2016.
An analyst by WorldACD reports that demand during the final quarter of last year in weight terms increased by 7.5 percent year on year, helped by a 9.4 percent improvement in December.
WorldACD says that the December figures were helped by Christmas falling on a Sunday, meaning extra business days, but added it still would have been "difficult to predict the exceptional year-over-year performance" registered during the month.
For the full year, chargeable weight increased by 3.1 percent year on year even though demand growth in the first quarter was affected by the strong performance in 2015, linked to U.S. West Coast sea port strikes.
For more information about the industry's excellent fourth quarter, read the original article here.