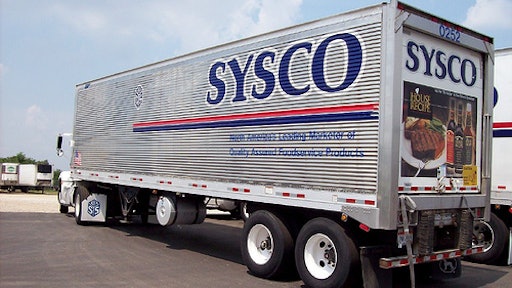 Sysco Corp., North America's leading foodservice distributor, has reached a definitive agreement to acquire Brakes Group, a leading European foodservice distributor with operations in the U.K., Ireland, France, Sweden, Spain, Belgium and Luxembourg. Brakes Group is owned by Bain Capital Private Equity. The transaction is valued at approximately $3.1 billion and includes the repayment of approximately $2.3 billion of Brakes Group's financial debt.
The transaction expands Sysco's footprint further into Europe. The deal is subject to customary regulatory review by European Union competition authorities. The companies expect to complete the transaction before the end of Sysco's fiscal year in July 2016.
Brakes Group will operate as a standalone company within Sysco. The Brakes Group business will continue to be led by chief executive officer Ken McMeikan. His management team and the rest of the employee base will remain in place. 
"We look forward to welcoming Brakes Group, its 15,000 employees, and Ken McMeikan and his highly respected leadership team to the Sysco family of companies," said Bill DeLaney, Sysco chief executive officer. "This transaction will unite Sysco with a leading foodservice distributor in Europe with demonstrated capability to sustainably grow its business over time."
Editors Insight: This acquisition, if approved, will expand Sysco's footprint considerably in the United Kingdom and in Europe. It also would expand Sysco's talent pool, a major advantage in today's foodservice distribution business.
If successful, the merger will bring significant synergies to both companies and allow for investment in customer service, research and development and technology, all of which are critical in today's foodservice business.
The combined company will have more leverage with customers, suppliers and logistics service providers.
The proposed merger marks the increasing globalization of the food and beverage supply chain.
Sysco wasn't deterred by losing its bid to acquire US Foods last year for $3.5 billion due to Federal Trade Commission objections. This was a costly blow to the company; according to one report, Sysco spent $400 million in its failed effort to acquire US Foods in addition to paying US Foods a $300 million termination fee. 2-22-16 By Elliot Maras