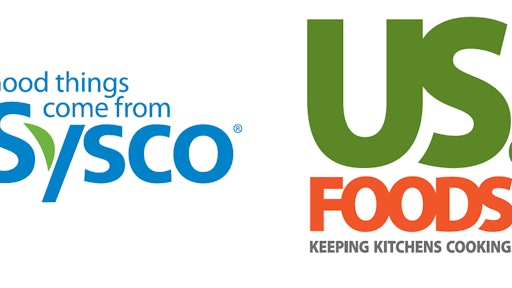 Sysco Corp's $3.5 billion merger with US Foods should be stopped for further review, a federal judge ruled on Tuesday, handing a major victory to the U.S. government in its effort to block the controversial merger, according to Reuters.
The judge's decision could ultimately kill the deal between the two largest U.S. food distributors since the further review requested by the Federal Trade Commission is a lengthy process, and deals generally cannot be held together during a full trial.
It was not immediately clear if Sysco would appeal.
Sysco Chief Executive Officer Bill DeLaney said the company was "profoundly disappointed" with the judge's decision to grant the FTC a preliminary injunction putting the proposed merger on pause.
"Nevertheless, we certainly understood this outcome to be possible and have been developing plans for the business moving forward. We will take a few days to closely review the Court's ruling and assess our legal and contractual obligations, including the merits of terminating the merger agreement," said DeLaney.
US Foods Chief Executive Officer John Lederer said that his company was "ready for whatever comes next."
What is likely to come next is an announcement that the deal has been scrapped, said Andre Barlow, an antitrust expert with the law firm Doyle, Barlow and Mazard PLLC.
"I think it's dead," he said. "Obviously the parties could choose to continue to litigate but it's likely that they would just not go through with it. It seems to me that it's likely dead."
The FTC also has a second deal that it is now preparing for a trial to block. In May, it sued to stop the proposed $1.9 billion merger of medical technology provider Steris Corp and British sterilization services provider Synergy Health Plc.
To read more, click HERE.