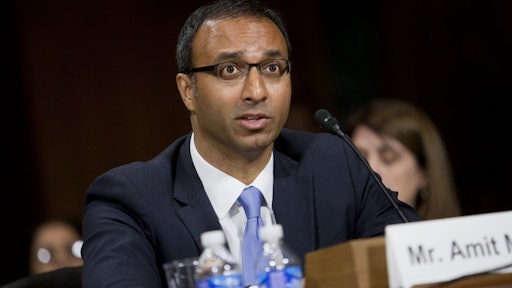 A federal judge heard lively closing arguments Thursday in the government's challenge to the planned merger of rival food distributors Sysco Corp. and US Foods Inc., pressing both sides on potential weaknesses in their positions, according to The Wall Street Journal.
After more than three hours of questioning by U.S. District Judge Amit Mehta, the outcome of the case appeared unclear.
When a lawyer for the Federal Trade Commission, which is challenging the deal, came to the podium, Judge Mehta questioned the reliability of the commission's calculations showing that the two companies held 75 percent of the market for large national customers and high market shares in 32 cities.
He questioned whether the FTC's methodology made the two companies look more dominant than they are.
Judge Mehta also said there was "plenty of evidence" in the case that showed restaurants and other buyers of food-distribution services use a mix of providers besides Sysco and US Foods. He cited the companies' argument that those other providers would keep the market competitive after the merger.
To read more, click HERE.