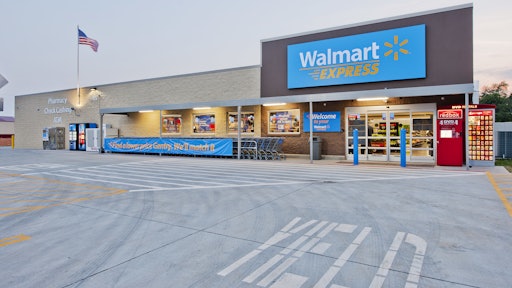 Wal-Mart Stores, Inc. has announced plans to close 269 stores in the U.S. and globally. As part of today's action, the company will close 154 locations in the U.S., including the company's 102 smallest format stores, Walmart Express, which had been in pilot since 2011. Walmart instead will focus on strengthening Supercenters, optimizing Neighborhood Markets, growing the e-commerce business and expanding pickup services for customers. Also covered in the closures are 23 Neighborhood Markets, 12 Supercenters, seven stores in Puerto Rico, six discount centers, and four Sam's Clubs.
Internationally, the company is following a disciplined strategy of actively managing its portfolio. Consistent with this strategy, the company is closing 115 stores outside the U.S. This includes 60 recently-closed, loss-making stores in Brazil, which represents only 5 percent of sales in that market.
Walmart will continue to invest in its future, with plans to open stores worldwide in the coming fiscal year. Domestically, Walmart intends to open 50 to 60 Supercenters and 85 to 95 Neighborhood Markets in Fiscal 2017, which begins Feb. 1. In the same period, Sam's Club plans to open in seven to 10 new locations. Internationally, Walmart intends to open between 200 and 240 stores during the coming year.
Editors Insight: Convenience is one of the hardest challenges retailers face. The more convenient you try to make the buying experience, the higher the cost. Hence, it's no surprise Walmart is pulling the plug on Walmart Express, an attempt to battle the dollar stores. Walmart a year ago folded the 12,000- to 16,000-square-foot stores into its food-and-drug Neighborhood Market division.
While it's closing the Walmart Express, the company plans to continue investing in e-commerce, the newest retail convenience and probably the greatest challenge food and beverage retailers have faced in several decades. F&b companies are looking to logistics services to allow them to serve this rapidly-growing customer demand. 1-15-16 By Elliot Maras