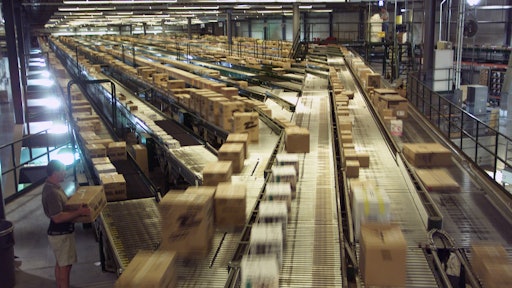 The world's largest retailer is now on track to double the number of giant warehouses dedicated to online sales to 10 by the end of 2016, according to Justen Traweek, vice-president of e-commerce supply chain and fulfillment.
That pace is faster than the eight large warehouses that industry insiders speculated Wal-Mart planned to build by the end of 2017.
At the same time, Wal-Mart in the last year has installed new technology such as automated product sorting and improved item tracking that for the first time puts them on par with Amazon's robot-staffed facilities, according to supply-chain consultants as reported by Reuters.
"We have doubled our capacity in the last twelve months and that allows us to ship to a majority of the U.S. population in one day," Traweek said.
Wal-Mart is holding its annual investor day on Thursday when, among other topics, it is expected to update on the progress it has made in its e-commerce business.
Even with Wal-Mart's new investments, though, Amazon has a commanding position in e-commerce with 40 warehouses of one million-plus square feet and plans to open five more by the first quarter of next year, according to data compiled for Reuters by retail technology firm ChannelAdvisor.
To read more, click here.