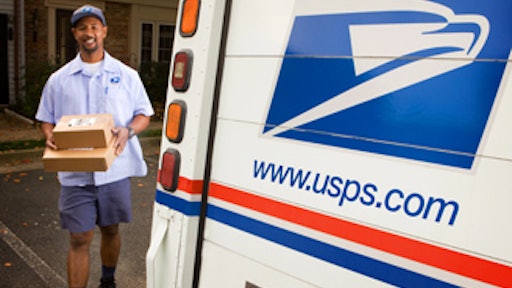 The U.S. Postal Service is ramping up same-day delivery of everything from bottled water to fresh fish as its new postmaster general tries to better compete with FedEx, UPS and even Amazon.com. according to The Wall Street Journal.
In New York City, carriers load boxes of fresh and frozen seafood from the Fulton Fish Market onto small trucks and deliver them to restaurants by 11 a.m. They also do daily water deliveries from Nestle SA in Manhattan and Brooklyn.
Megan Brennan, the new postmaster general, said she is pushing Congress to allow the shipping of alcoholic beverages. She also wants to expand grocery delivery and offer more Sunday deliveries.
The postal service has faced a decline in first-class mail, its most profitable product, and is in need of new areas of growth.
After launching grocery delivery with Amazon last year in San Francisco, Calif., the postal service has added six delivery markets this year. It began testing same-day delivery in New York this past November.
http://www.wsj.com/articles/u-s-postal-service-tries-hand-as-fishmonger-grocer-1439855940?mod=pls_whats_news_us_business_f
Editors Insight: The U.S. Postal Service has big plans to become a food courier as same-day delivery becomes more important to the food and beverage industry. Postmaster General Megan Brennan correctly points out that grocery e-commerce is experiencing "hyper growth," so it makes sense for the struggling U.S. postal service to tie its future to that growth.
This report notes that the postal service increased its shipping and packaging revenues by 10.6 percent in the third quarter against the prior year, a gain to which grocery deliveries contributed. The report further notes the agency will postpone the closing of some of its planned sorting operations and is shopping for 180,000 new trucks better suited to package deliveries.
This news is simply another sign of the revolution taking place in the way food and beverages are delivered – to consumers and businesses alike. Venture capital companies have invested hundreds of millions of dollars in grocery e-commerce startups, all of which deliver food to consumers and businesses.
The revolution is still in its infancy, as f&b has been slower than other consumer product industries to embrace e-commerce. But the pace of change is gaining momentum.
All players in the food supply chain have to prepare for this change. Omni-channel fulfillment is no longer voluntary for f&b players that want to survive in the era of digital commerce.
The September issue of Food Logistics will explore the current state of the omni-channel supply chain. 8-18-15 By Elliot Maras