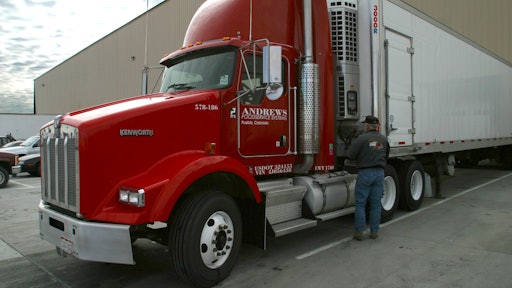 Trucking company firms gave bleak outlooks for freight demand Tuesday, raising fears that the industry may soon need to cut shipping rates, according to The Wall Street Journal.
United Parcel Service Inc. reported a drop in volumes in its UPS freight less-than-truckload unit, where loads from multiple shippers are packed on each vehicle. The report came after Roadrunner Transportation Systems Inc., which operates a midsize LTL fleet, cut its guidance for future profits and revenue on Monday, citing weak demand and "aggressive pricing activity," indicating lower rates offered by its competitors.
Swift Transportation Co., the largest truckload carrier in the U.S., also said Tuesday that it would stop expanding its fleet in an effort to hold the line on prices.
The trucking industry had largely avoided talk of lowering rates until this week, with companies banking on a rebound fueled by stronger U.S. economic growth toward the end of the year. However, September activity is coming in below expectations at many companies, and some large manufacturers are now predicting the industrial sector will contract in the final months of 2015.
To read more, click HERE.