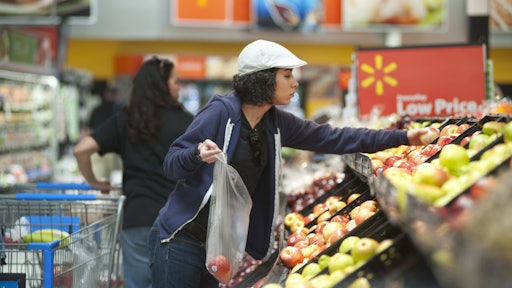 At Walmart headquarters in Bentonville, Ark., dozens of its buyers recently held half-hour meetings with hundreds of prospective suppliers touting products—from frozen deep-fried turkeys to toddler dirt bikes—all eager for a chance to land on the shelves of the world's largest retailer, according to The Wall Street Journal.
The daylong event provides a window into the relationship between Walmart and its suppliers as well as the influence retailers have both on selecting the products for their shelves and how those products appear.
These meetings serve a clear purpose for prospective suppliers—a shot at vaulting into retail's big leagues. For Walmart, the purpose is more subtle. New suppliers bring risks of inexperience and untested products. But the retail giant is on a mission to improve its 4,600 U.S. stores and part of that is overcoming a reputation of stocking cheap imported goods. Pursuing new suppliers, whose products at least partially are made in the U.S., could help it attract new shoppers and add momentum to a recent run of slightly better U.S. sales.
http://www.wsj.com/articles/pitching-products-to-wal-mart-in-30-minutes-1437559380
Editors Insight: One of Walmart's biggest accomplishments is that it has created a way for small, innovative product manufacturers to have access to a nationwide market. It has done so largely by fine tuning its supply chain expertise. By having a well-oiled supply chain, Walmart is able to provide its supplier partners some of the most important resources they need to become successful product manufacturers. Walmart doesn't do everything for its supplier partners; their success remains their responsibility.
Logistics has played a major role in Walmart's growth. One way the company has improved its supply chain and logistics expertise is through venues that share this expertise with interested students. One is the Supply Chain Management Research Center at the University of Arkansas in Fayetteville, Ark.
By strengthening its suppliers, Walmart enhances its own success. The company has managed to improve sales at a time when many of its competitors have not.
Walmart has recently focused on improving its fresh food offerings, an area that is critical to food retailing. Another focus has been a return to products made in the U.S. 7-23-15 By Elliot Maras