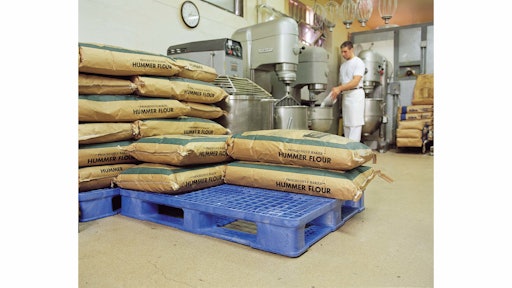 The Food Safety and Modernization Act (FSMA) has moved into its fourth year of practice, highlighting the continued importance for food and beverage processors and suppliers to reassess how they've been operating over that period. But, as with the implementation of any new strategic and overarching guideline, what really has some companies thinking is not just (or merely) compliance – it's the potential costs associated with operational change. A feature article in the May Food Logistics explores the role of reusable plastic pallets in meeting this goal.
FSMA dictates a number of regulations and inspections, fundamentally placing it in the category of the biggest overhaul of the food safety system in nearly 100 years. While these preventative measures will result in a safer supply chain, the costs can easily rise for companies trying to comply with such extensive organizational change, particularly those unsure of how to efficiently meet the new standards in front of them.
The situation has placed reusable plastic packaging in the spotlight as a solution. Reusable plastic packaging can support the sanitation standards FSMA demands. It also opens up opportunities to make holistic supply chain improvements and reduce costs, while enabling compliance.
To read more, click http://www.foodlogistics.com/article/12067511/fsma-highlights-a-role-for-reusable-plastic-pallets.
Companies in this article