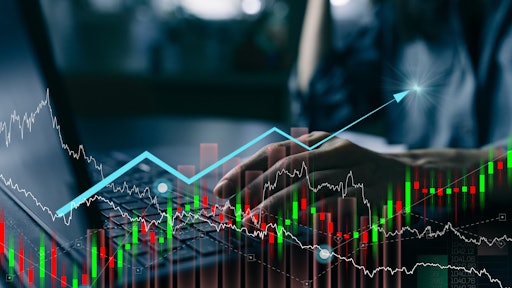 Leonid AdobeStock_501221203
Online prices in August 2023 fell 3.2% year- over-year (YoY), hitting a 40-month low and marking a full year (12 consecutive months) of YoY price decreases, according to new data presented by Adobe. Online prices fell for over half of Adobe's tracked categories (11 of 18) on an annual basis. On a month-over-month (MoM) basis, online prices rose 0.4% in August following the Prime Day event in July.
Although inflation continues to impact grocery prices, YoY increases have now slowed for 11 consecutive months; Online prices were up 5% YoY in August, a smaller jump compared with July 2023's 6.3% YoY and June 2023's 7.6% YoY increases. Grocery prices were down 0.2% MoM, the first monthly decrease in this category since May 2021, a positive sign after 27 consecutive months. Price increases have slowed for pet products as well: Prices were up 5.5% YoY (up 0.1% MoM), compared with an 6.3% YoY increase in July 2023, and an even more substantial 8.1% YoY increase in June 2023.
Key takeaways:
In August, 11 of the DPI's 18 categories saw YoY price decreases, with the flowers/related gifts category falling the most at 31.4% YoY. Seven categories experienced YoY price increases, including personal care, pet products, grocery, non-prescription drugs, tools/home improvement, medical equipment/supplies and apparel.

On a MoM basis, six of the 18 categories in the DPI saw prices fall. Price increases were observed in 12 categories, including personal care products, jewelry, books, furniture and bedding, toys, home and garden, pet products, non-prescription drugs, tools/home improvement, appliances, medical equipment/supplies and apparel.

Grocery prices rose 5% YoY (down 0.2% MoM) but have slowed every month for the past 11 months, having reached a peak in September 2022 when prices increased by 14.3% YoY. Consumers are increasingly buying more of their groceries online, and this category has generally moved in lock step with the Consumer Price Index.