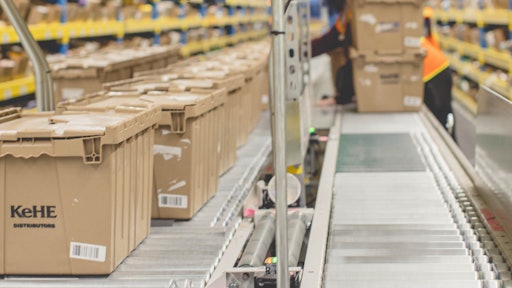 KeHE
Natural distributor KeHE plans to open its 16th distribution center in Good Year, Arizona in an effort to move further west. The move will bring the distributor closer to partners and customers in the western portion of the United States and drive down transportation time, as the natural food sector continues to sky rocket. Brands like this continue to expand in warehousing and microfulfillment. KeHE's new distribution center will be 500,000 square feet, located in Good Year, Ariz. and is said to potentially create 270 new jobs in the Pheonix area.
Per KeHE:
New employment opportunities include positions in operations, sales, merchandising, warehouse management, and administrations. With the distributor's employee-ownership program and rapid company growth, the opening of the new center will bring new job and professional growth opportunities to the community, while continuing to drive economic growth to the greater Phoenix area.

KeHE

has experienced rapid growth in recent years resulting in an increase in distribution to over 30,000 retail outlets across North America to date. The new distribution center aims to support

KeHE's

partners and will allow for faster distribution to

KeHE's

ever-growing number of retail partners. With

KeHE

expanding business in the Western Region of the United States, this new distribution center will provide faster and more efficient service to their western partners.
"
KeHE
is committed to serving its partners and bettering the communities in which we do business," said Chris Sieburg, Executive Vice President of Warehouse operations at
KeHE.
"We chose
Goodyear
to expand our footprint due to its prime location. This will allow us to better serve
KeHE's
key retail partners, such as Sprouts Farmers Market and Albertson's Safeway; bringing
KeHE's
expansive natural, organic, specialty, and fresh product portfolio to the Arizona and Las Vegas markets. The addition of the new facility will allow us to further our extensive growth plans, while maintaining and enhancing the level of service our retailers expect and deserve."