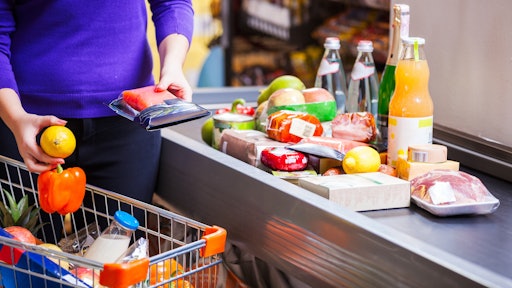 Andrey Bandurenko
Nearly 64% of U.S. consumers reported that grocery stores are not doing a good job with COVID-19, compared to February 2021 when 50% of respondents reported grocers were doing a good job, according to dunnhumby.
"After living with the pandemic for 20 months, consumers are now twice as concerned about their personal finances as they are about COVID-19 itself. With inflation persisting and government stimulus' phased out, the majority of shoppers are now looking for greater value," says Grant Steadman, president for North America at dunnhumby. "Retailers who are perceived as offering more value, and respond to their customers increasing need for this, will earn the loyalty of the new customers they gained during the early phases of the pandemic."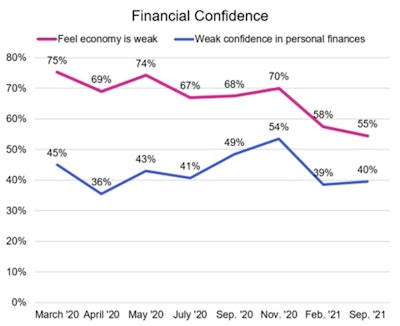 From BusinessWire:
During the 18-month study, consumers have changed how often they shopped from a low of just 3.8 trips a week in March 2020, to 5.6 trips a week in July 2020, to six trips a week in September 2021.
While consumers' outlook on the economy has improved, 55% still feel the economy is weak and 40% report that their personal finances are also weak.
The number of people who shop both store and online has increased to 47% since the beginning of the pandemic when it was at 35%. 
Just 14% of U.S. survey respondents are concerned with data privacy. Only in China and Thailand do more than 20% of consumers seem concerned.