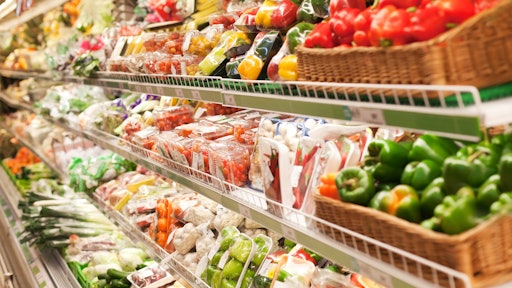 Korta AdobeStock_83139402
ChatGPT has the world talking – especially grocers. According to Grocery Doppio's February 2023: State of Digital Grocery Performance Scorecard, 67% of grocers reported discussing the new generative solution in senior-level meetings. Beyond ChatGPT, more than half (59%) of grocers said they will test an artificial intelligence (AI)-based solution in their store in 2023 and 13% planned to spend non-budgeted funds on exploring AI solutions in 2023.
The data suggests that grocers will continue to have these conversations and experiment with emerging technologies such as self-service checkouts, AI chatbots and smart carts. Regardless of which solution the grocers choose, customer data will play a critical role, especially if the AI-driven solution incorporates personalization.
As a result, these grocers should consider implementing a customer intelligence platform (CIP) to level up the in-store experience. A CIP connects customer data from across an organization, providing actionable insights for business leaders. Once the data has been centralized, the CIP automatically derives personalized suggestions to market directly to individualized shoppers. This heightened interconnectivity of data unlocks the ability to achieve one-to-one personalization and meaningful engagement at scale across any new or updated touchpoints.
Taking the store to the next level will create a plethora of new opportunities and greater benefits for the grocer and the customer. Some of these benefits include larger basket sizes, bolstered customer loyalty and increased lifetime value. Here's how.
Recommendations that simplify the customer journey
The grocery landscape is crowded, and shoppers have a wide variety of stores to choose from to fill their pantries. And even once they choose a store, shoppers are still inundated with brand- and product-level choices. By connecting data points such as customer behavior and purchase history, grocers are equipped with all the information they need to streamline and improve the customer experience.
For example, if a shopper buys eggs once a month for a year, and he/she misses a month, the grocer could remind the shopper on their next visit with an in-app recommendation. Or, if a shopper is more adventurous and varies their cart, the grocer could share recipe ideas that incorporate product categories or spices the shopper has not previously purchased.
Not only do these recommendations encourage larger basket sizes, but also foster two-way relationships with shoppers. By showcasing a strong value through personalized recommendations, shoppers are more likely to devote their loyalty to one grocer in the long run.
Personalized promotions increase profits amid inflation
In February, the United States reported the lowest rate of inflation since October 2021, however, food prices for 2023 are predicted to increase by 7.5%. What's more, the USDA also reported that food-at-home prices were rising slower than food-away-from-home, which will drive more shoppers to the grocery store, many with a strict budget in mind.
Luckily, with AI-enabled technology empowered by customer data, grocers can provide individualized, relevant promotions that guide these shoppers through the store. Grocers can offer customers personalized coupons and discounts based on their shopping history. The more relevant the promotion, the more clicks it will receive and the higher ROI will be. For example, If the shopper used to buy a national brand of cereal before the price rose, the grocer could suggest the same flavor of cereal from the store brand. This can boost profits while helping the shopper check items off their shopping list.
These personalized promotions can help retailers become known for their value, a reputation that is critical to success during times of financial uncertainty. In addition, promotions will encourage shoppers to return and engage with the grocer to receive more deals.
Increase value across touchpoints
When it comes to leveling up the store experience, grocers have many touchpoints to choose from. For marketing initiatives, grocers can implement personalized outreach through an app, emails, SMS messages or in-store channels like kiosks. This diversification of outreach ensures that customers can connect through their touchpoint of choice, however, it's important not to overdo it either. When a shopper is establishing a customer profile online or on an app, the grocer can ask them to select the best form of contact for them along with the frequency and the types of messaging they prefer.
Some shoppers may respond best to app notifications that highlight discounts but only appear while the shopper is in-store, while other shoppers may prefer emails with new items that help them prepare their shopping list ahead of time.
No matter how a customer chooses to shop, grocers can ensure that no opportunities to engage with a shopper are missed. By personalizing these touchpoints, grocers can retain more customers and grow their lifetime value.
Data is at the core of transformation
No matter what technology becomes popular among grocers in the future, customer data will be at the core. With a customer intelligence platform, grocers can empower their technology to consider unique customer journeys and recommend the best experience for each individual shopper. By dedicating the time and resources to personalize the shopping experience with new technologies, grocers can build stronger, long-lasting connections.