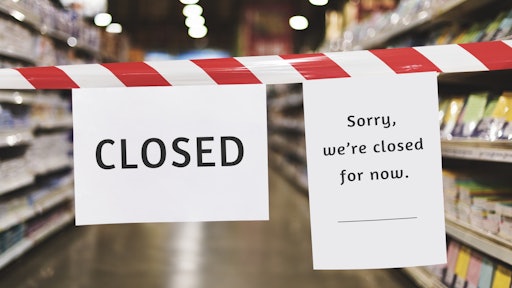 AdobeStock_341111225
The Coronavirus disease (COVID-19) has resulted in a series of cascading consequences for global supply chains. Throughout 2020 and into 2021, pandemic shutdowns and a rapid constriction of demand for a wide swath of products and materials led to the tap being shut off. But, since the spring and summer of 2021, a more concerted rollout of vaccines has resulted in a surge in consumer demand, up 15-20% over the same period in 2020. This rapid increase has outpaced the ability of supply chains to bring capacity back into the market and led to shipping container shortages, port congestion, labor disruption, rising costs and widespread product shortages. With further interruptions being caused by COVID-19 outbreaks at critical points in the supply chain, including the Yantian and Ningbo ports, it's been a time of unprecedented challenge for organizations.
In addition to these COVID-19-related disruptions, there have been other variables impacting the supply chains, which include the residual impact of the Suez Canal blockage as well as a decades-long consolidation among ocean shipping lines resulting in the Top 6 container operators now controlling over 70% of all container capacity.
As a result of this "perfect storm" of conditions, the time to transport products to market has more than doubled, with costs increasing to multiples of what they were pre-COVID-19. This is happening against a backdrop of retailers feeling pressure as they head into the Q4 holiday season. For 2021, industry forecasts have anticipated sales up as much as 5-10% over a strong 2020, but much is dependent on how successfully retailers can navigate the turbulent supply chain.
While disruptions are impacting all retailers, larger retailers are taking drastic measures to prepare for the holidays, including chartering their own ships and using air freight to help get product into the country in time for the holiday rush. While effective, these solutions are also expensive and unavailable to most retailers who lack the capital of the larger players in the market. With that in mind, there are several strategies that retailers can employ that may help to alleviate the immediate effects of supply chain disruptions and best position them for a strong holiday season.
Encourage early shopping
The easiest and most cost-effective tactic to ensure a successful holiday season in 2021 is to entice customers to shop early. By tailoring marketing and promotional strategies that get shoppers in the door in advance of the holiday rush, retailers can minimize pressures that will only be exacerbated by the concentration of sales closer to the holiday season. Supply chain disruptions and the prolonged impact of COVID-19 are also likely to result in longer waits in stores due to reduced staff, unavailable products and delays in shipping – all of which could likely lead to higher levels of customer dissatisfaction.
While this strategy can help retailers avoid some hurdles it's also important to be realistic. By their nature, consumers tend to delay their shopping until closer to the holiday rush, requiring companies to adopt other proactive measures to avoid disruptions and lost sales.
Order more, earlier
One approach that retailers should look to immediately employ is to order more inventory earlier. In 2021, retailers have seen strong year-over-year sales growth, with historically low inventory. While this has helped improve performance, companies are also heading into the holidays under-inventoried. To best position themselves for the rush, where and when it is possible, they should look to order inventory earlier than they have historically to provide some cushion against delays already being felt throughout the supply chain. Additionally, they can increase their planned holiday inventory purchases to not only meet heightened demand, but also to mitigate the risk of some shipments arriving late or not at all. While this may entail added costs, the bigger risk is not having enough inventory to meet demand.
Diversify sources
Another effective strategy that retailers can explore is to diversify sourcing locations. COVID-19 has affected each country differently, with vaccine rollouts varying by geography. For many American companies, China has become a sole source provider for goods, but rising costs, trade wars and COVID-19's impact have forced them to consider adding other providers to their supply chain. In doing so, businesses need to evaluate variables such as labor costs, levels of literacy, political stability, property rights, environmental issues, quality assurance and reliability of production. But by adding more sourcing options, companies can mitigate the risk of localized events disrupting business.
An alternative strategy that some organizations are pursuing is "reshoring" or "nearshoring," or bringing the supply chain closer to home. This can be an effective means to diversify, while also minimizing geopolitical risks. By reducing transit times and expenses, it can also help improve the reliability of the supply chain. Companies looking to leverage nearshoring need to balance these benefits with expected higher labor and product costs that can result from bringing segments of the supply chain home.
Leverage technology
Technology can also play an important role in relieving supply chain headaches, especially in areas such as real-time data analytics and the use of internet-enabled devices to monitor shipments. For many organizations, the investments they have made in recent years in smart factories, state-of-the-art warehouses and robotics are helping them weather labor shortages and improve efficiency, reducing costs and improving performance over the long run. For companies just starting down this road, the near-term payoff is likely to be minimal, but as the pandemic has driven home retailers who ignore technology do so at their own peril.
While all the strategies outlined above can help minimize disruptions, no amount of planning or technology is going to resolve all of the current capacity issues in the global supply chain. Already, many retailers expecting a strong Q4 due to pent-up demand are revising forecasts downward. With only a few months before the holidays and given the compounding impact of supply chain constrictions, for many businesses the prospect of a stellar holiday season may already be out of reach. Even so, pushing forward with investments today can help them avoid similar issues in the future, as supply chains become ever more complex.