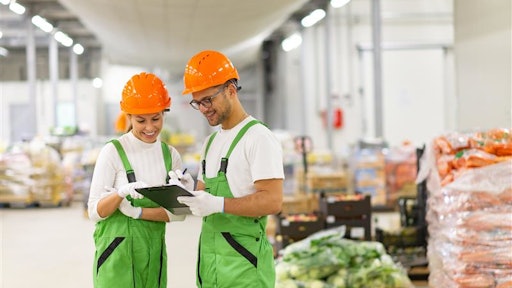 bnenin/Adobe Stock
The holidays are peak season for food retail -- sales lift across the board as shoppers cook more at home, and shopping patterns change as consumers stock up to make traditional and seasonal meals. It is always a hectic time for the supply chain. But, this year brings a whole new set of challenges in the form of labor and transportation shortages, port delays, price surges and more. It's causing consumers to shop earlier this year, while news stories warn of empty store shelves and late package deliveries.
While it's no doubt going to be a scramble, this year's holiday season also represents a big opportunity for challenger brands. Smaller, nimbler brands that can plan ahead, make data-driven decisions and collaborate with retailers can ultimately keep shelves stocked and service levels high to not just survive the holidays, but also gain market share and grow distribution coming out of the season.
Planning for the holidays
With enough advanced planning, you can help ensure that your product is available on shelf, even when other brands might not be. This could be your chance to reach new customers, impress retail buyers and ultimately expand shelf space. Here's how to set yourself up for success:
Get the early inputs. Work with retailer and distributor partners to understand holiday set timing (for example, are displays going up earlier this year?). You should also sync on promotion plans, any incremental space you're getting, and of course, timing. Find out when they expect shipments and when products need to get to distribution centers so you can plan accordingly.
Use data to anticipate and plan. With your basic inputs in hand, you can use data to create an accurate demand plan. Start by looking at sales from last season (and for a pre-pandemic perspective, the years prior). From there, factor in how this year's sales are trending compared to last year to account for more recent trends. Finally, overlay promotional lifts and extra displays to understand their impact on your sales numbers. With an accurate picture of demand, you can plan sourcing and manufacturing and secure transportation as early as possible and mitigate the impact of labor shortages. Labor and transportation will be tight, so the earlier you can do this, the better.
Communicate early and often. To be a star supplier during the holidays, communicate frequently with distributors, brokers and retailers, so everyone can work together to succeed. This includes setting expectations, providing regular updates, and reacting collaboratively to any surprises (good or bad) that might be in store.
Have a backup plan. This year will have plenty of hurdles, so create contingency plans for how to catch up if you're selling more than usual (like holding extra safety stock on top sellers), or how to boost sales if you're under-selling (targeted promotions and in-store events). Your goal is to maximize all the opportunities of the season without creating waste and running up costs.
What to do during the holidays
Planning ahead is key, but what you do during the holiday season is also critical to a brand's success. Here, it's all about responsiveness and communication. Continue checking sales trends throughout the season to identify and react to what may be happening on-shelf. Monitor on-hand inventory at distribution centers and retailers to see where you need to replenish. Monitor out of stocks and voids to make sure any issues in-store aren't impacting your ability to seize the moment. The opportunity cost is particularly high for voids during the holidays, and the brand that can resolve these issues the fastest will see greater market share. During peak season, react more quickly to sales and inventory data than usual, using a shorter lookback period for sales trend analysis so you can react quickly to anything that comes up.
Then, be ready to adapt. As a smaller and more nimble brand, you may be better positioned to do this (for example, shifting transportation schedules to reallocate inventory to a location that is selling faster than expected). This is also an opportunity to be a star partner to your buyers. If something does need your attention, be proactive, concise and solution-oriented. Retailers and distributors will be swamped, and they'll appreciate a vendor willing to take action.
This year's holiday season won't be an easy one, but we'll see some brands rise to the challenge and succeed. With excellent planning and an ability to adapt based on the data, you'll be one of them.