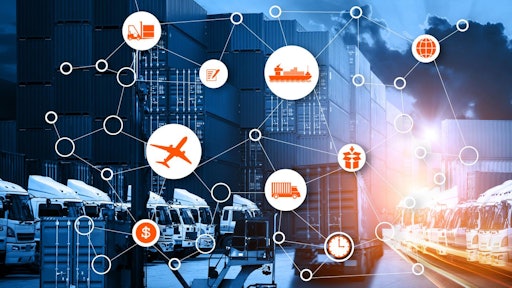 Getty Images
SCN Summit: Future of Supply Chains is just one month away, and our speakers are in position to provide registrants 60-minute sessions full of information, resolutions, insight and more.
That's because SCN Summit is the premier virtual event aimed at educating logistics professionals on critical issues impacting the supply chain industry.
Hear from industry experts as they discuss trends, technologies, challenges and opportunities revolving around warehousing, transportation, procurement, e-commerce fulfillment, risk management and more.
The event kicks off Dec. 6 with a discussion on warehouse automation and e-commerce fulfillment.
On Dec. 7, experts from Enable provide an executive outlook reviewing the latest trends and developments within the deal economy. Hear what supply chain leaders are focusing on and what tactics are being used to achieve greater profits, minimal risks and increased efficiency throughout their organization.
Also on Dec.7, Barry Bradley, head of supply chain at Crisp, will detail why data is crucial in driving supply chain performance, and how to establish a foundation for collecting, analyzing and actioning data to maximize supply chain organization.
On Dec. 8, Matt Tichon, VP of industry strategy for Coupa and a seasoned Supply & Demand Chain Executive Pros to Know winner, will cover new ways to build resilience in your supply chain via intelligent decision-making and a continuous design process.
On Dec. 9, experts from Armada will discuss the current and evolving challenges facing supply chains and how broader visibility can help you steady the course and proactively manage your business.
Other sessions will cover risk management, smart manufacturing and procurement.
Register for one, two or all sessions at SCNSummit.com.