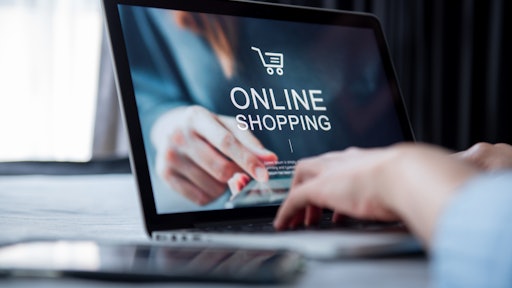 oatawa - stock.adobe.com
The Coronavirus disease (COVID-19) has created opportunities and challenges for the grocery business. According to Coresight Research, e-grocery is poised to grow 40% this year with more consumers electing to purchase products from the comfort and safety of their homes. However, this surge has exposed cracks in the supply chain from online order fulfillment to the coordination between supplier, distributor and supermarket. Grocery supply chains are not inherently problematic, but they were not designed to support a seamless eCommerce experience.
The Food Market Research Institute found that a traditional supermarket has 15,000-160,000 SKUs, which is far more than other types of retailers. Given that e-grocery-related personal shoppers cannot pick more than 60 SKUs per hour on average, significant room for improvement exists in order to provide a more consistent experience. Many of these challenges can be mitigated by bringing the supply chain closer to the consumer.
Better supply chain integration
The need for change rises from the differing consumer expectations related to an in-store and online shopping experience. When in-store, consumer buying decisions are often impulsive in nature, and based on the merchandise currently being presented on the shelf and readily available or being promoted by a retailer. In e-commerce, consumers expect to receive exactly what was purchased, with the next interaction being their order arriving at their doorstep. When purchasing groceries online, consumers, instead, often have to "stay tuned" to their mobile phone as their personal shopper offers replacement items in real-time. The kinks in e-grocery delivery or curbside pickup were acceptable when the service was considered a luxury for a small handful, but with nearly 80% of shoppers buying online since the onset of COVID-19, inventory accuracy and quicker replenishment of out-of-stock items are now essential areas for improvement.
One of the primary ways to mitigate this challenge is to improve integration with supplier and distributor systems. Given their sheer scale, large grocery chains require its suppliers to connect with its systems using the grocers' specific integration protocols. Unfortunately, the vast majority of smaller retailers and e-grocers lack the size to mandate their own integration requirements to their supplier network. As a result, smaller e-grocers must adhere the individual rules, protocols and formats of each supplier in order to achieve effective supply chain visibility and integration. While the problems presented by lack of integration with supplier systems might appear small at first, they ultimately lead to lost revenue due to stock outages, additional cost as store associates attempt to find and communicate replacement options, and ultimately, customer dissatisfaction.
Optimizing automatic replenishment systems
When an e-grocer is fully integrated with a supplier, auto replenishment is a highly useful tool that can significantly improve the e-commerce experience by ensuring that items are consistently in stock for customers that are purchasing online. An ideal system is capable of monitoring current inventory, predicting demand and sales in store, and automatically ordering merchandise in advance to meet restocking needs. When it comes to integrating inventory based on in-store and e-commerce orders, auto replenishment is far more efficient and reliable than traditional manual reordering processes. Auto replenishment also reduces stocking time and helps allocate more human resources towards hands-on tasks, whether that's assisting customers, training staff or dealing with exception management. This all works to ensure products are available in-store and online when it comes time to purchase.
Retail extension terminals
Retail tech used by pop-up store locations and events before COVID-19 can be a valuable repurposed investment for any major supermarket looking to improve their online customer experience. This software is an extension of an e-commerce platform and brings the supply chain closer to the customer by enabling point-of-sale (POS) functionality on tablets. It connects store associates with the back-end systems and offers real-time inventory management, showing product availability and information down to the SKU-level, as well as aisle location. Armed with this technology, store associates can quickly and confidently alert customers or personal shoppers of item location and stock levels, thereby having an immediate impact on reducing shopping time.
The retail extension terminals can also receive orders from a website, allowing personal shoppers to hand-pick the items, mark them for pick-up to alert the customer, and schedule delivery the items curbside after customer notifies the store of their arrival via SMS. Store associates can also perform checkout from the mobile terminal, similar to how checkout is handled in an Apple Store, reducing line congestion at the register at peak times in the process. Ultimately, the retail extension terminals empower sales associates to create a more seamless e-commerce experience.
E-grocery is growing quickly due the COVID-19 pandemic, and as the service begins to transition from "nice-to-have" to the preferred way to shop, traditional grocery stores must prepare to make the appropriate supply chain changes through better integration or strategies that are more conducive to the instant gratification nature of online purchasing.