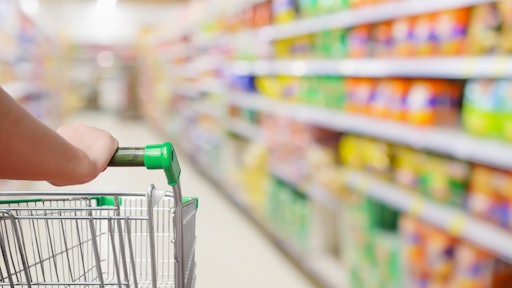 Piman Khrutmuang - stock.adobe.com
Self Point, the end-to-end digital commerce solution for grocers, and Tortoise, the remote-controlled sidewalk home delivery provider, today announced their partnership to provide an automated same day delivery solution for grocers. The Self Point platform will now offer this first-of-its-kind contactless delivery option to enable local grocers to provide a cost-effective and superb service to their customers.
Using Self Point's platform, grocers can build and manage their own catalogue of inventory and leverage advanced fulfilment methods online within hours. With this collaboration, grocers can then expand their offering to include Tortoises' teleoperated electric delivery cart.
"We are thrilled to be able to serve our community in an innovative way using the Self Point and Tortoises' solution," said Mordi lalehzari, co-founder of Kosher Express. "The pandemic propelled us to move online and with the help of this unique offering, we efficiently rendered and executed an end-to-end solution that begins with placing an order online, continues with seamless fulfillment and ends with automated same-day delivery. We are thrilled to be able to provide our customers a simple and contactless shopping experience." 
Self Point's products were designed to provide optimal and efficient online solutions for grocers, giving them the tools to build and manage their inventory all the while providing a superior experience for their customers. Self Point's Picker-App ensures every order is easily fulfilled and as a result, grocers can have an effective fulfilment process to then load the Tortoise cart.
Tortoise's remote-control cart is equipped with modular containers, providing flexibility for cold and heat storage elements and can carry over 100 lbs. of goods. The cart has the ability to deliver to addresses within 3 miles of the store at a max speed of 7MPH. Once the cart arrives at the desired location, the operator unlocks the container and notifies both the customer and the store of the completed delivery. The solution enables grocers to brand the cart with their own insignias, take advantage of contactless technologies, while emitting zero emissions.
"We want to support all grocers, but local grocers have a special place in our hearts. We expect this partnership to lay the groundwork for the future of local grocery online shopping and delivery, allowing neighborhood retailers to meet growing demands, increase margins on eCommerce orders, and provide the most eco-friendly, and cost effective solution available today," said Orlee Tal, CEO of Self Point.
"We are excited to enter into this collaboration with Self Point. Their advanced solution pairs perfectly with our remote-controlled carts as we share a common goal -to ensure grocers maintain control of their brand identity and customer loyalty," said Dmitry Shevelenko, Co-Founder & President of Tortoise. "Self Point's platform enables us to reach many local grocers, and we are thrilled to offer a safe, affordable and truly innovative way for people to receive their groceries. Together we guarantee that every touch point, from order to delivery, delights their consumers."