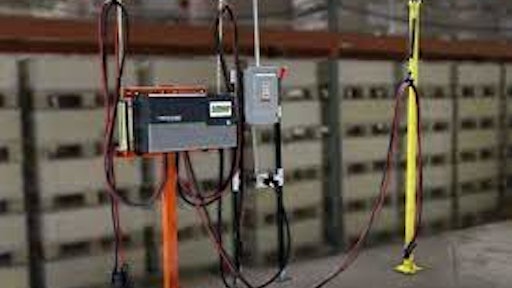 Green Cubes Technology
Green Cubes Technology introduced Lithium SAFEFlex Chargers, designed to simplify the electrification of material handling equipment.
"Green Cubes is leading the charge in the electrification of material handling equipment," says Jeffrey VanZwol, chief marketing officer of Green Cubes. "We continue to innovate and offer disruptive products that not only offer superior total cost of ownership, but also minimize the environmental footprint for our enterprise customers."
These chargers are offered in 15 Kilowatt (kW) and 30 kW models. Each model supports up to three simultaneous charging ports and performs voltage auto-detect for each of the charging ports.

These state-of-the-art Lithium SAFEFlex chargers employ high-frequency battery charging technology for the most compact and efficient design, as well as the widest voltage range available on the market today.

The operating temperature range from -4°F to 122°F allows for operation in a wide range of environments.
"We are excited to offer a more comprehensive power solution for our customers and partners," explains Robin Schneider, director of marketing. "The modular design allows an entire fleet, from 24V pallet jacks to 80V forklifts, to be serviced with a single charger product that delivers opportunity charging around the clock."